HORSE AND BURRO PROGRAM
A HELPING HAND FOR EQUINES IN NEED
---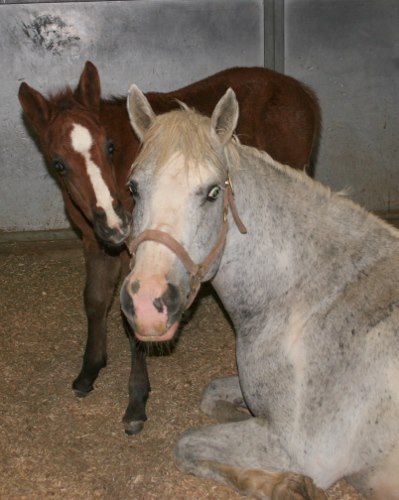 Southwest Wildlife has stepped in and offered sanctuary to wild horses and burros who have had to be removed through the National Wild Horse and Burro Program. Our Horse and Burro Program also saves neglected, abused, and slaughter-bound equines by rescuing, rehabilitating, and finding new homes for them.
Some of these equines are dumped in the desert after their owners can no longer afford to care for them, others are owner turn-ins, and still others are rescued from abusive situations. Many of the horses that are dumped are old, lame, or injured with little or no possibility of being rehomed.  These animals will live their lives out peacefully at Southwest Wildlife.
Read the story of a Mustang named Hope.
Read about a sweet old mare named Sugar.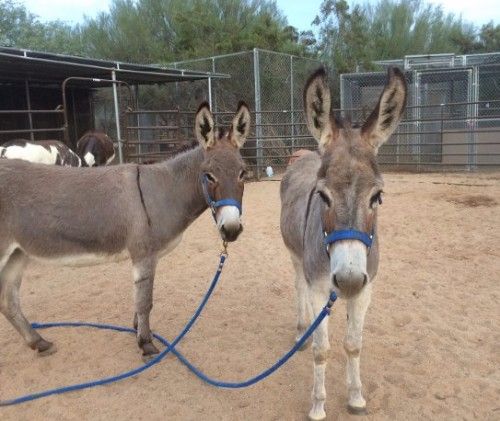 Our horses and burros are provided with professional care.  We consult with a trainer and horse behaviorist regarding training and adoptions. Our veterinarians are available 24/7 for emergencies, and a farrier visits every 6 weeks.  Equines are held in corrals according to their abilities, needs, and social behaviors.  A barn, pens, and round corral are utilized for housing, turn-out, and training.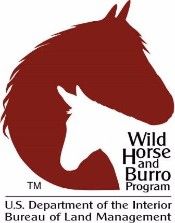 The U.S. Department of the Interior, Bureau of Land Management, has more information on the National Wild Horse and Burro Program.