A MUSTANG NAMED HOPE FINDS SANCTUARY
FROM HOPELESS TO HEAD OF THE HERD
---
UPDATE ON HOPE - October, 2017
You would hardly recognize Hope these days.  She's gone from homeless to happy and in charge of all things equine in our rescue herd of horses and burros!  Hope is so spunky these days, you would never guess she's an old gal.  We are thrilled that this mustang mare has recovered from the injuries and abuse she endured before arriving at our sanctuary.  
Hope is a survivor - a true wild, American mustang!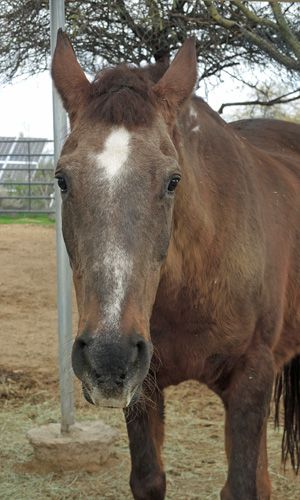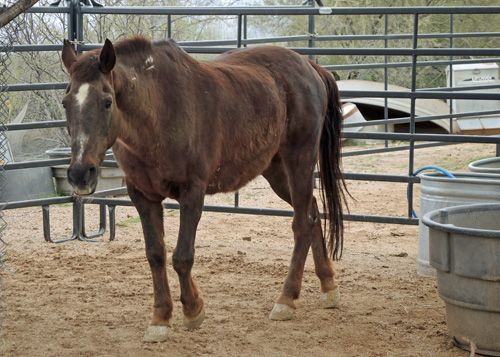 WHEN HOPE FIRST ARRIVED
On May 14, 2016, Southwest Wildlife's Horse and Burro program welcomed a new mare - Hope.  She's a 21-year old BLM Mustang found as a starving stray with a bad rope burn on a hind leg.  She was taken in by Arizona Equine Rescue Organization, Inc. (AERO) when it was determined by the Arizona Department of Agriculture that her condition was too poor to sell her at auction.  Thank you to AERO for saving her and helping her find a sanctuary home with us!  She'll have excellent care and companionship for the rest of her life. 
Read more about Hope on Arizona Equine Rescue Organization's Facebook page here:  https://www.facebook.com/Arizona-Equine-Rescue-Organization-134664783123/