FULL MOON TOUR
A GUIDED EVENING TOUR OF OUR CENTER
---
Join us at Southwest Wildlife Conservation Center for a unique guided tour of our conservation center by the light of a full moon.   
Each month a Full Moon Tour offers guests the chance to see what our native wildlife is up to in the mysterious hours of night. If you're lucky, you might even hear a serenade from the Mexican gray wolves or the tiny howl of the grasshopper mouse. After the tour, watch the full moon rise while enjoying a selection of light refreshments. 
Southwest Wildlife Conservation Center offers Full Moon guided group tours of our conservation center by reservation only, so you must purchase tickets online in advance. 
To register for a Full Moon tour, click the Book Now  button at the top of this page. We'd love to show you around! 
Tickets are $40 per person and $10 for kids under 3. 
The tour takes place completely outside. Although there is shade and places to sit, expect to be on your feet for the majority of the tour. Dress for the weather, bring water and wear close-toed shoes. We recommend guests arrive 5-10 minutes early and allow 2 hours for your experience. After you book your tour, we will send you a confirmation email along with our virtual liability waiver. Please save a tree and complete the waiver form prior to your arrival! 
Interested in bringing a gift or donation for the animals when you come for your tour? We accept both monetary donations as well as physical ones. Check out our Amazon Wishlist and Donation Wishlist! If the donation is perishable, please contact us prior to your tour at (480) 471-3621 so we can schedule someone to receive it.  
---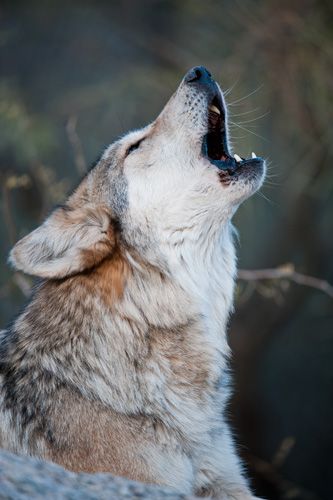 Please note, this guided tour lasts up to 2 hours, and is not ideal for children under the age of 5. If you're looking for something geared toward little ones, check out our Southwest Wildlife Family Day. 
Looking for an alternative evening experience? Check out our special Twilight Tour! Want to come visit during the day? Book our Walk With Wildlife Tour!
If able, we always recommend you drive yourself and your guests to the tour. Uber, Lyft, and taxi services are not reliable in far North Scottsdale, especially for return trips.  
Looking for a private tour experience? This is a great option for large groups or those who prefer a more personal experience. Call the education department at (480) 471-3621 or email them at education@southwestwildlife.org to inquire about booking a private tour of the sanctuary. 
Have additional questions? Check out our FAQ page, contact the education department at (480) 471-3621, or email them at education@southwestwildlife.org. 
SWCC is a 501(c)(3) nonprofit organization. We receive no state or federal funding. Tour fees go to help feed and care for the animals at our center.