BAT NETTING
Up Close and Personal with Arizona Game and Fish
---
Welcome to Southwest Wildlife Bat Netting! Arizona is home to 28 species of bats, many of which live and forage right in our own backyards. Here's your chance to see these fascinating creatures up close. Arizona Game and Fish Biologist Jeff Meyers will be at Southwest Wildlife Conservation Center for an unforgettable evening of netting and identifying local bat species. Registration fee includes a one hour guided tour of the Southwest Wildlife Conservation Center Sanctuary, a bat presentation, and an up close as view as biologists measure and release netted bats. Light refreshments will be provided. This event is not recommended for young children.
Tickets are $50 per person. 
Southwest Wildlife Conservation Center offers event attendance by reservation only, so you must purchase tickets online in advance. 

This event runs for four hours, from 6:00 PM - 10:00 PM on Saturday, May 20th of 2023 and again on Saturday, September 9th of 2023.
The Bat Netting Event takes place completely outside. Although there is shade and places to sit, expect to be on your feet for the majority of the tour. Dress for the weather, bring water, and wear close-toed shoes. Please check in upon arrival. After you book your Bat Netting Tickets, we will send you a confirmation email along with our virtual liability waiver. Please save a tree and complete the waiver form prior to your arrival! 
To register for a Bat Netting, click the Book Now button at the top of this page. We'd love to see you!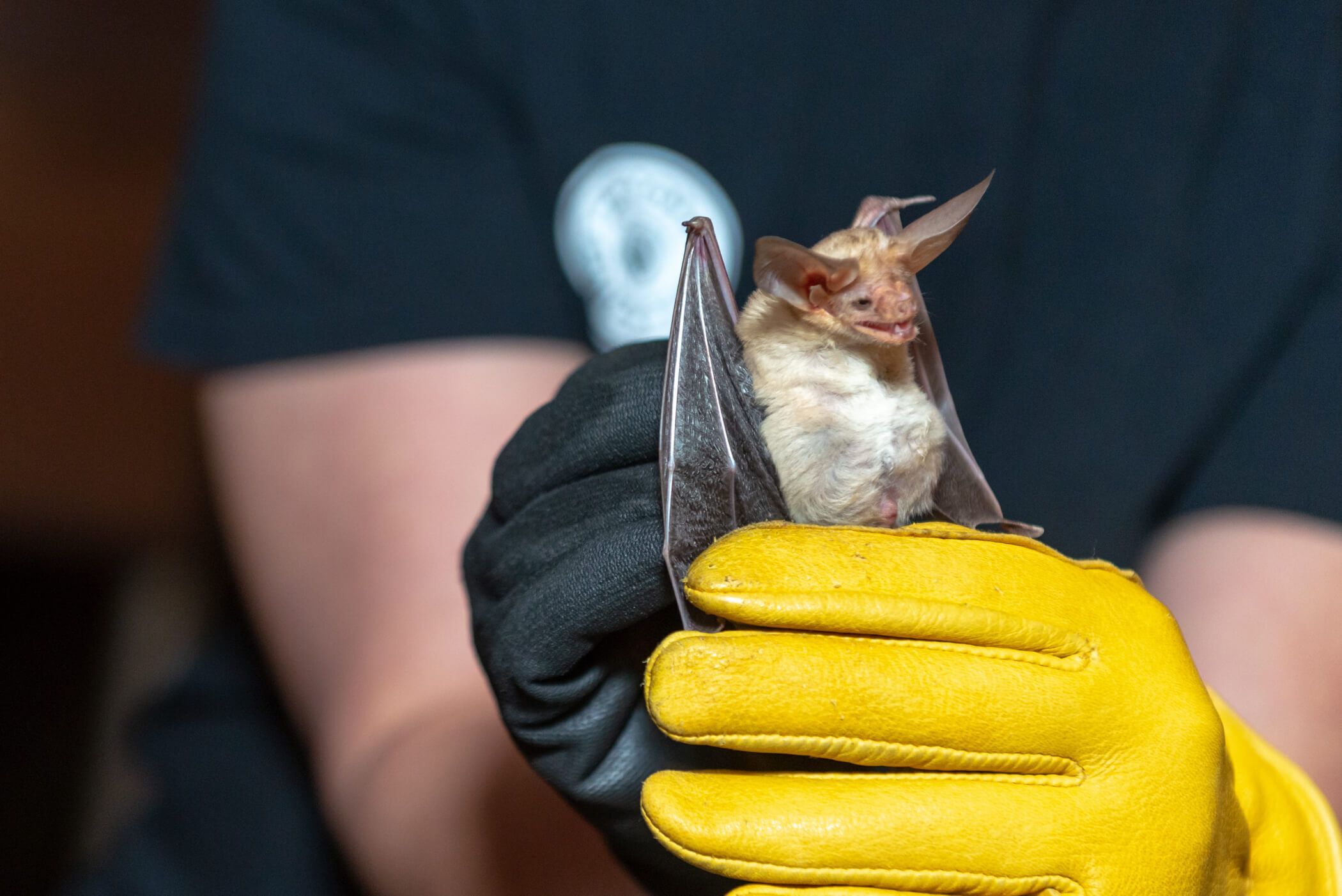 If able, we always recommend you drive yourself and your guests to the tour. Uber, Lyft, and taxi services are not reliable in far North Scottsdale, especially for return trips.  
Have any additional questions? Check out our FAQ page, contact the education department at (480) 471-3621, or email them at education@southwestwildlife.org. 
SWCC is a 501(c)(3) nonprofit organization. We receive no state or federal funding. Tour fees go to help feed and care for the animals at our center.