MOUNTAIN LION
---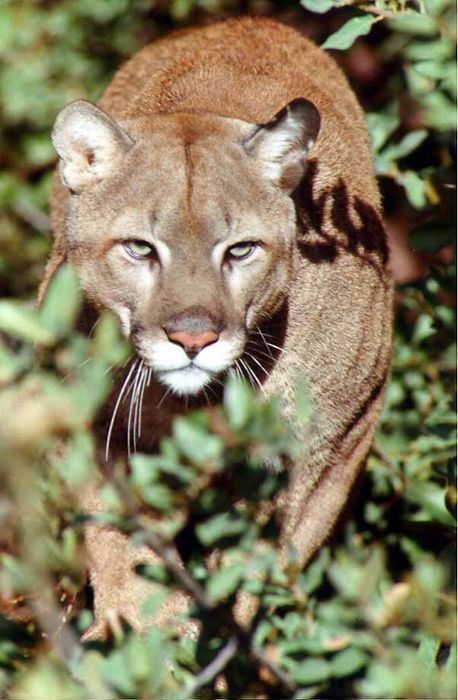 Puma concolor
Habitat: Desert and forested mountains with broken terrain and steep slopes
Status: Least concern
Population Trend: Decreasing
Diet: These obligate carnivores are ambush hunters. Mountain lions will eat elk, deer, coyotes, raccoons, small mammals, and even porcupines
Weight: 90 - 150 lbs. Males are larger than females
Size: 24" - 35" tall at the shoulders; 6.7' - 7.9' long. Their tails account for 25-35% of their body length
Lifespan: 8 - 10 years in the wild; up to 20 years in human care
Wild population in Arizona: ~2,700
In the Southwest Wildlife Sanctuary: 6

Interesting Facts:

Mountain lions are in the Guinness Book of World Records for the animal with the most common names. 40!

Mountain lions' tails are used like boat rotors. They can shift their tails from left to right at top speed to change their direction very quickly when chasing prey.

 Mountain lions can jump 40 feet. The length of a school bus!
---
THE SOUTHWEST WILDLIFE MOUNTAIN LIONS