COYOTE
---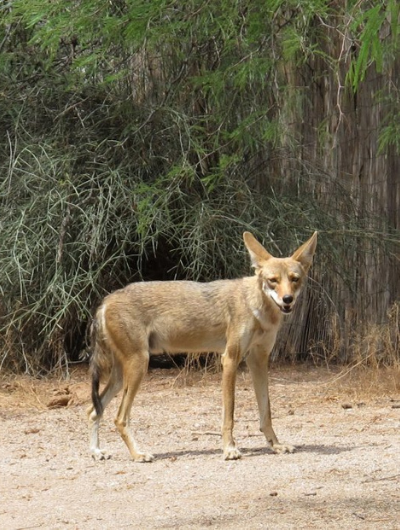 Canis latrans
Habitat: Desert scrub, grasslands, foothills, forests - even populated cities.
Status: Least concern
Population Trend: Increasing
Diet: True omnivores who eat a variety of foods including rodents, rabbits, insects, lizards, snakes, vegetables, and fruit
Weight: 20 - 40 lbs.
Height: 21" - 24" tall; 32" - 37" long
Lifespan: 10 - 15 years in the wild; up to 20 years in human care
Wild population in Arizona: ~200,000
In the Southwest Wildlife Sanctuary: 7
Interesting Facts:

Coyotes can run up to 40 mph and jump 14 feet in the air.

Coyotes are found in 49 states in the United States with Hawaii being the only state they do not inhabit.

Coyotes can dig dens up to 10 feet deep.
---
THE SOUTHWEST WILDLIFE COYOTES