SOUTHWEST WILDLIFE FAMILY DAY
EXPLORE THE SANCTUARY AT YOUR OWN PACE
---
Looking for a unique outing for you and your family? On select Saturdays throughout the year, explore Southwest Wildlife at your own pace!
This family-oriented morning open house is geared toward families with children age 5 and under, though it's fun for all ages. If you have little ones, this is a great alternative to our standard Walk with Wildlife guided tour. At 9:00 AM the sanctuary opens, but it isn't a hard start time. Spend as much time as you like strolling the sanctuary - we will have posted tour guides at each animal to help tell their stories and answer any questions. This event ends at 11:00 AM - make sure you arrive with enough time to see what you want to see - we recommend 1 to 1.5 hours.
Southwest Wildlife Conservation Center offers Family Day attendance of our conservation center by reservation only, so you must purchase tickets online in advance. 
To register for a Family Day, click the Book Now button at the top of this page. We'd love to show you around!
Tickets are $25 ages 13+, $15 for kids ages 3 to 12, and $10 for kids under 3. 
The Family Day Event takes place completely outside. Although there is shade and places to sit, expect to be on your feet for the majority of the tour. Dress for the weather, bring water, and wear close-toed shoes. Please check in at the table next to the clinic upon arrival. After you book your Family Day tickets, we will send you a confirmation email along with our virtual liability waiver. Please save a tree and complete the waiver form prior to your arrival! 
Interested in bringing a gift or donation for the animals when you come for Family Day? We accept both monetary donations as well as physical ones. Check out our Amazon Wishlist and Donation Wishlist! If the donation is perishable, please contact us prior to your tour at (480) 471-3621 so we can schedule someone to receive it.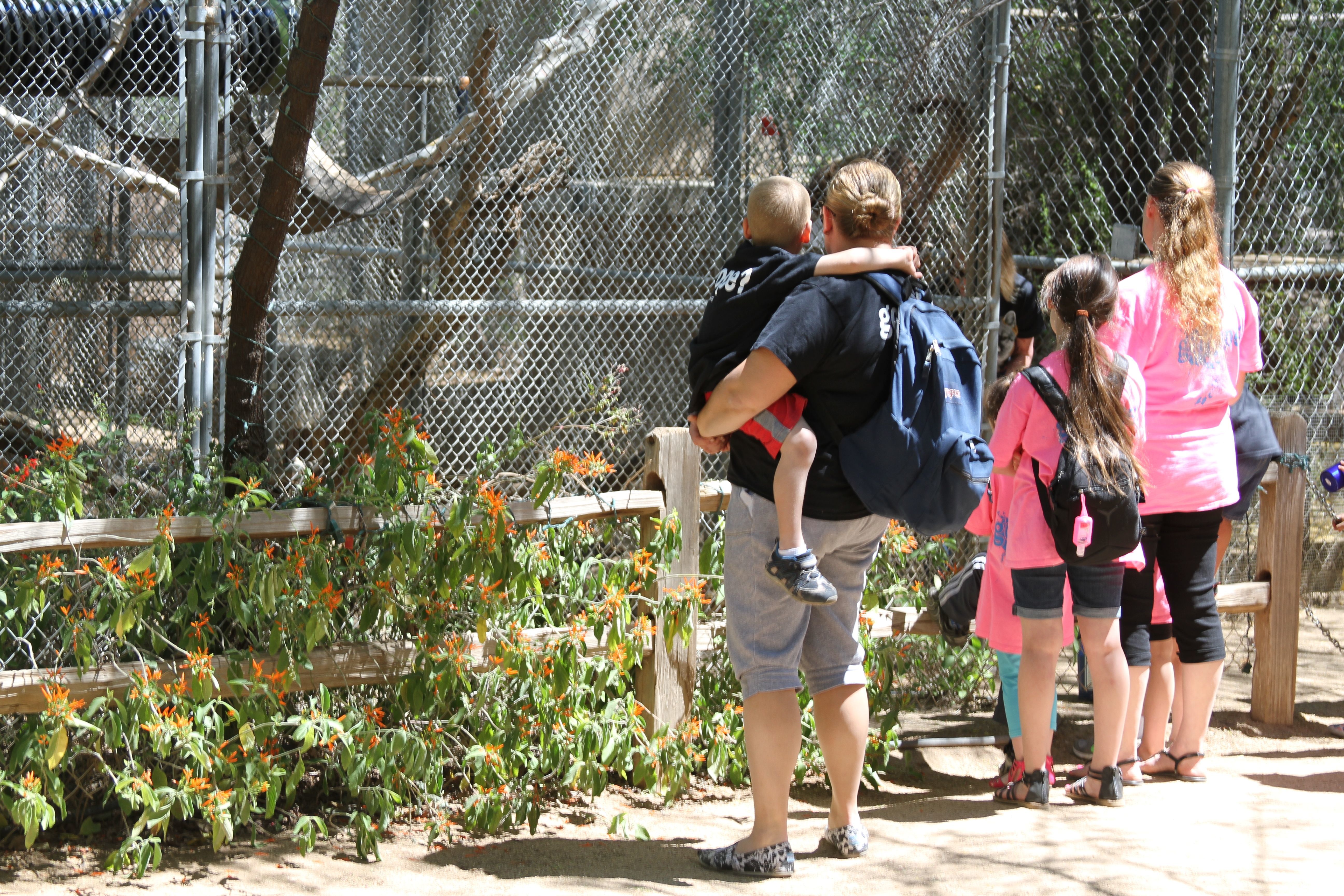 Here are some of the animals you may see on your tour: 
Black Bears

Bobcats

Coatimundi

Coyotes

Coues Deer

Grey Fox

Javelina

Kit Fox

Mexican Grey Wolves

Mountain Lions

Mule Deer

Red Fox

Ringtail
If able, we always recommend you drive yourself and your guests to the tour. Uber, Lyft, and taxi services are not reliable in far North Scottsdale, especially for return trips.  
Looking for a private tour experience? This is a great option for large groups or those who prefer a more personal experience. Call the education department at (480) 471-3621 or email them at education@southwestwildlife.org to inquire about booking a private tour of the sanctuary. 
Have any additional questions? Check out our FAQ page, contact the education department at (480) 471-3621, or email them at education@southwestwildlife.org. 
SWCC is a 501(c)(3) nonprofit organization. We receive no state or federal funding. Tour fees go to help feed and care for the animals at our center.