ABOUT US
ESTABLISHED 1994
---
SWCC rescues and rehabilitates wildlife that has been injured, displaced, and orphaned. Once rehabilitated, they are returned to the wild.  Sanctuary is provided to animals that cannot be released back to the wild.  Educational and humane scientific research opportunities are offered in the field of conservation medicine.  Wildlife education includes advice on living with wildlife and the importance of native wildlife to healthy ecosystems.  
OUR MISSION
MORE THAN 20 YEARS AFTER IT STARTED
---
SWCC is still dedicated to its mission of
Saving our wildlife, one life at a time.
---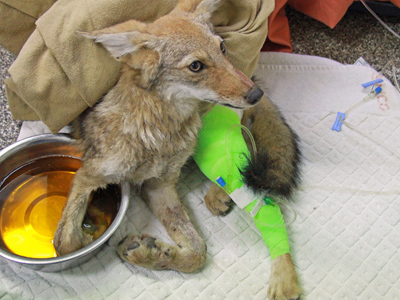 To achieve its mission, Southwest Wildlife provides: 
volunteer dispatch teams that respond to wildlife emergencies
an on-site medical care center
full-time wildlife consultation services
educational services
an accredited sanctuary for those animals that cannot be released
SWCC is a 501(c)(3) nonprofit organization.
We are open to the public by appointment only for guided tours. See our Events Calendar to register for a tour.