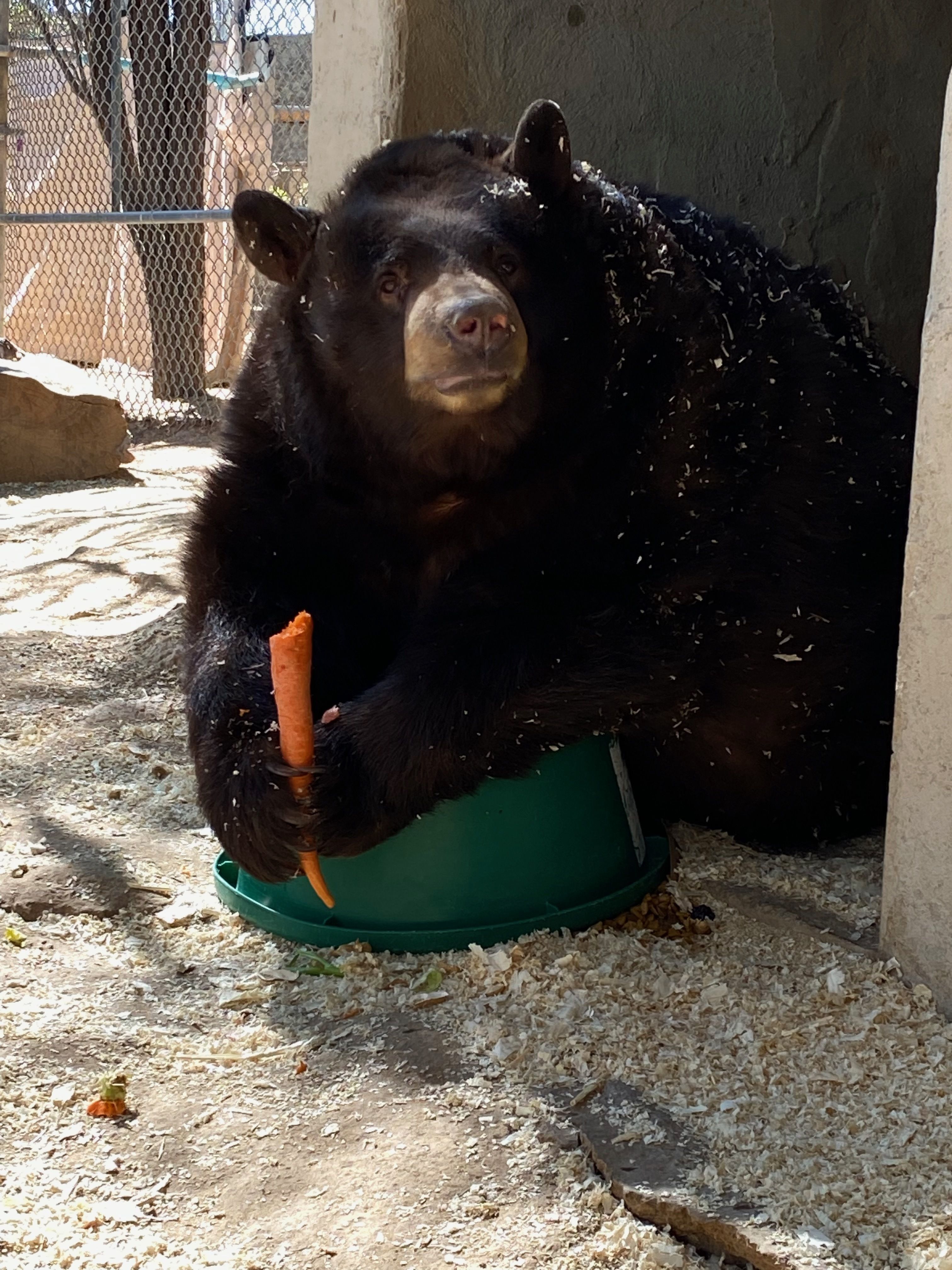 Born in Montana, Tahoe the black bear was orphaned at a young age. Montana authorities didn't know what happened to her mother. Tahoe had clearly been alone for some time, as she weighed only 10 pounds when she was rescued. That's seriously underweight for a growing baby bear.
Around the same time, Montana rescuers saved Griz - an orphaned male black bear in the same predicament as Tahoe. Montana rehabbers took in both bears, and the two became thick as thieves.
When it was time to find a forever home for the bears, the kind folks in Montana looked for a place where Tahoe and Griz could stay together. When a pair bonds, the animals grieve if they are separated. Thanks to your generosity, Southwest Wildlife welcomed both bears in 2012. They share an enclosure with Igasho, the jolly "third wheel" of the trio.
Black bears live up to 35 years and eat a lot. Thank you so much for your ongoing support of Southwest Wildlife. Because of your kindness and compassion, these bears have a comfortable, loving home for the rest of their days.
Want to join the movement to save wildlife? Check out our monthly giving program and become a member of our Wild Family today.