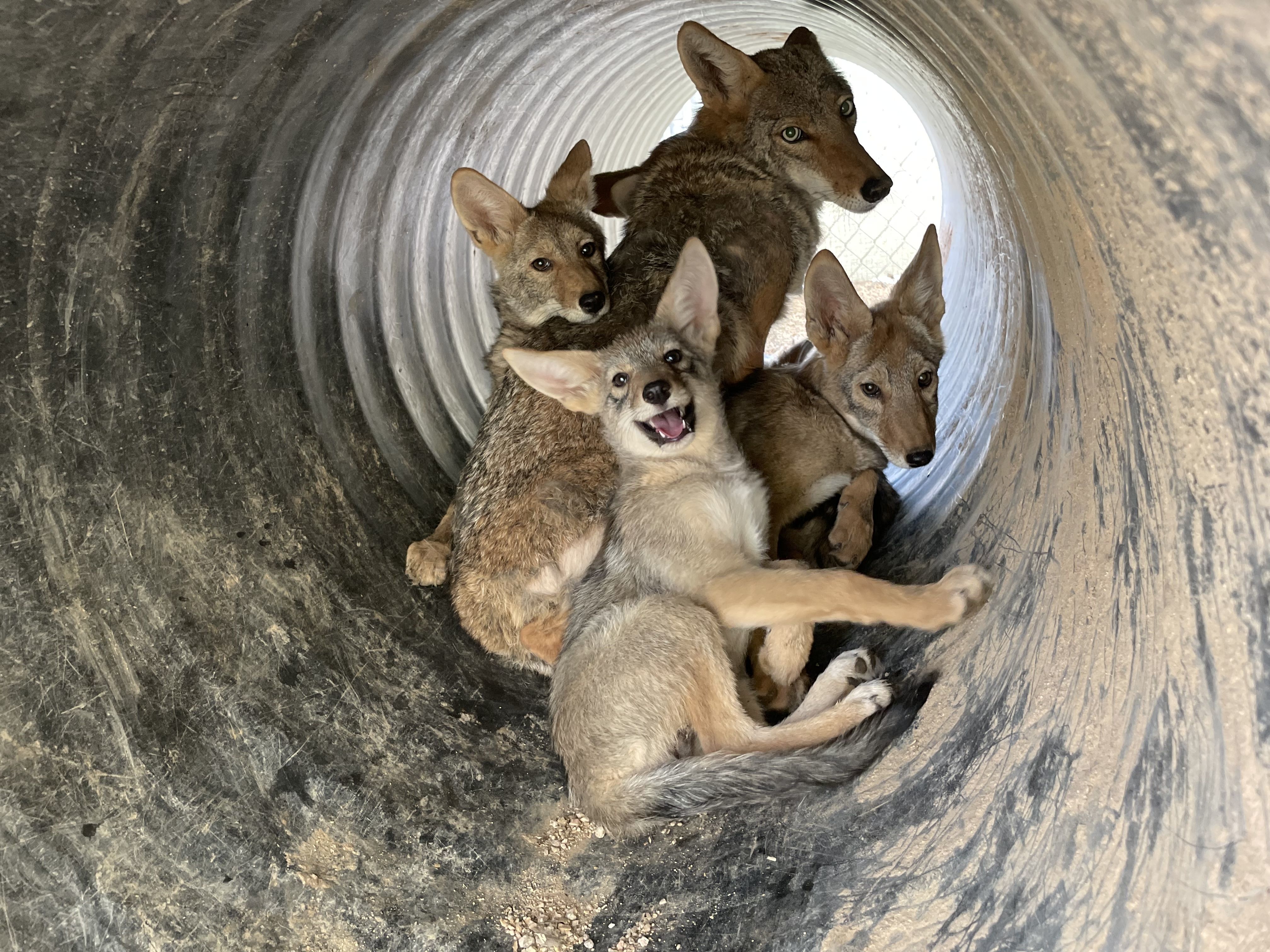 As the injured, orphaned, or displaced babies continue to pour in, we're grateful for the incredible pup-rearing skills of our foster dad coyotes. Unlike other species, male coyotes play an important role in raising young and don't shy away from parenting. 
Once coyote pups are well enough to move out of the clinic and into the rehab area, they are placed with a foster mother or father to teach them how to be coyotes. This period is critical to determining whether or not they can be released. Pups who learn well from their fosters get to live the life they were meant to - in the wild.
Two years ago, our Father's Day post on Facebook did particularly well with over 60,000 views. The post featured Moon, one of our foster parents, protecting his foster pups. As you can see in the photo, two years later Moon is still doing what he does best: teaching his foster pups to hide from humans!
To all the dads, foster dads, stepdads, uncles, grandfathers, father figures, dog dads, cat dads, and dad-joke-connoisseurs - Happy Father's Day! Thank you for your continued support of our mission to save our wildlife, one life at a time.