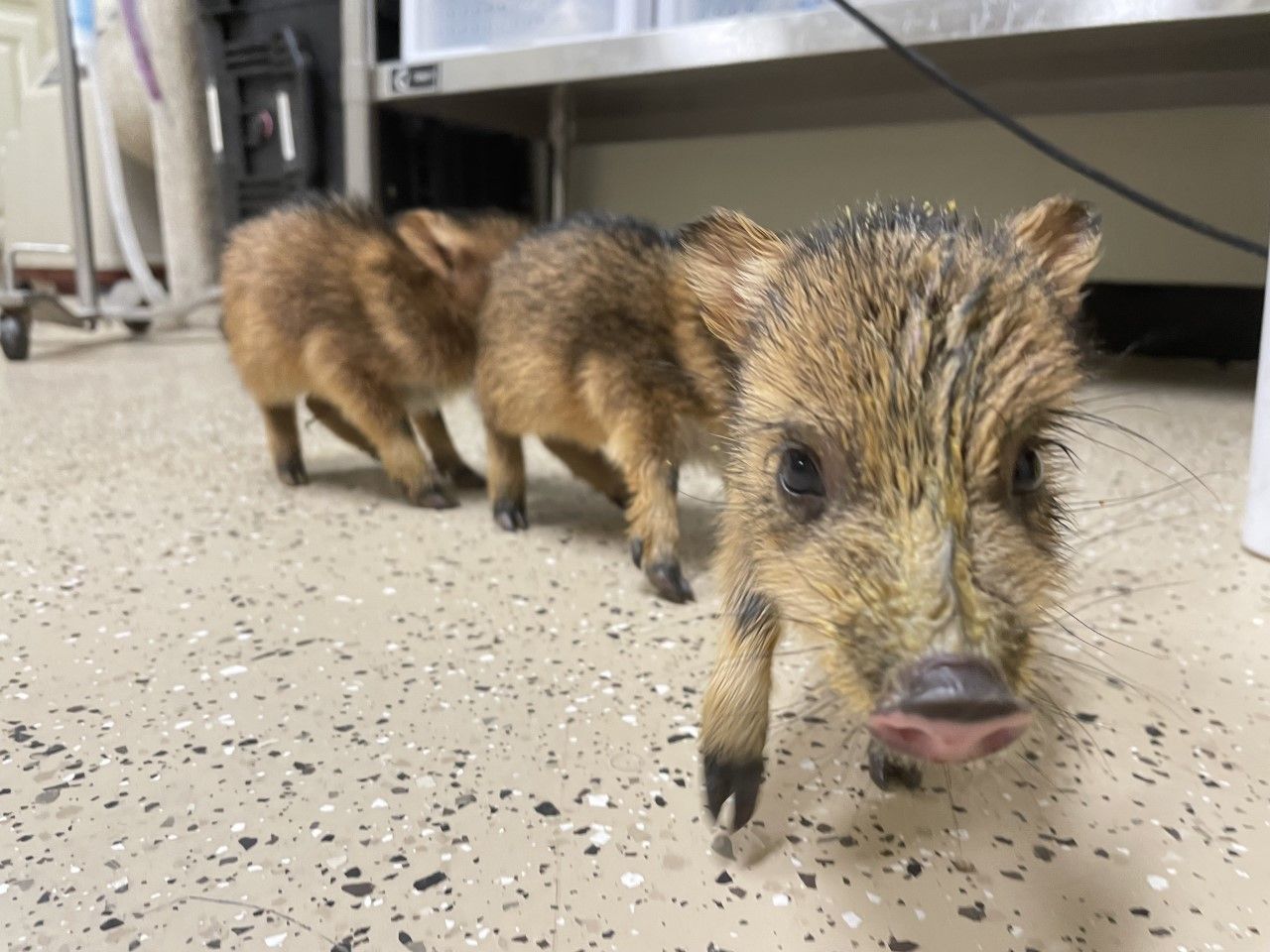 A photo like this one comes once in a lifetime!
These three little javelinas (Collared peccaries) were orphaned or abandoned in Tucson, AZ. They were rescued and delivered to SWCC's clinic in Scottsdale so they could have a chance to grow up strong and hopefully live a wild life.
SWCC is uniquely positioned to care for javelinas, as we partner with the Arizona Game & Fish Department (AZGFD) to socialize orphans like these three little ones and build releasable squadrons.
Each squadron - the name for groups of javelinas - has a scent unique to the group. The amazing Animal Care staff and volunteers start socializing the babies early so they can build a new family scent together.
The babies (also called reds) grow into juveniles, and the juveniles grow into adults. Once they are all grown up and behaving like a herd in the rehab area, staff calls AZGFD to load the squadron into a big trailer, drive them far away from civilization, and release them back where they belong - in the wild. 
Thanks to generous supporters like you, we are able to save our wildlife - one life at a time.