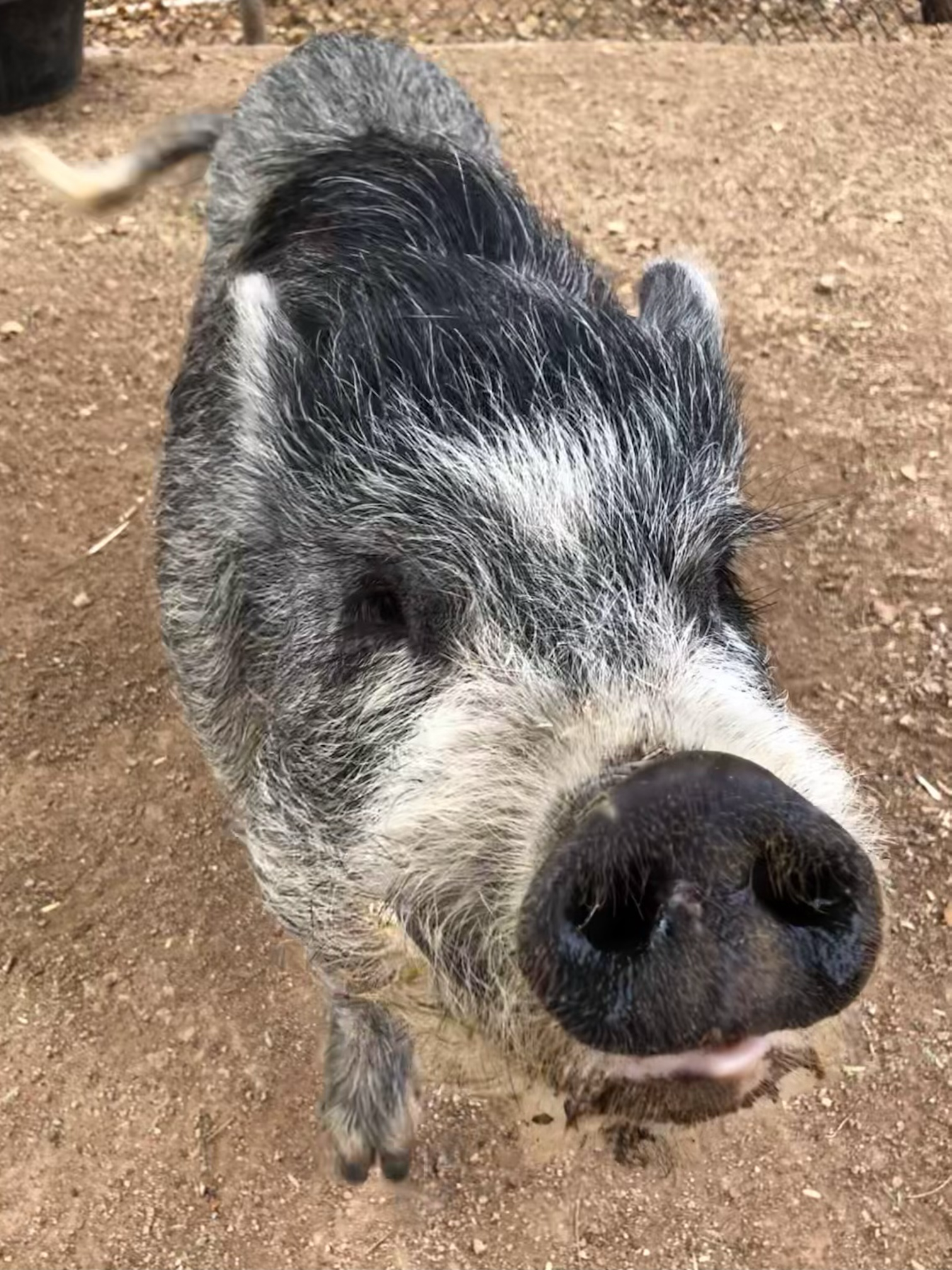 This week's Wildlife Weekly newsletter is a bit of a divergence from our usual wild topics. We have an unusual creature in rehabilitation right now that some of you have probably met on a recent tour. Although he won't be here much longer, we are thrilled to have saved his life and to be spending the little time with him that we can.
On January 28, 2021, Southwest Wildlife's emergency line got a typical phone call. A javelina was wandering around Wickenburg, AZ, reportedly with a head injury.
Southwest dispatched a rescue, only to find the injured animal wasn't a javelina at all - but a potbellied pig!
Tragically, this middle-aged male had a dart-like arrow embedded in his head. Thanks to the world-class care of our veterinarians and vet techs, the potbellied pig lived to get a name: Kevin Bacon.
Rescuing domestic animals (like pigs) is definitely not something SWCC does everyday. But when there's a case of mistaken identity, our incredible wildlife rescue volunteers always rise to the occasion.
This lucky pig is making a temporary home here at the sanctuary until he's fully recovered from his head injury. Once he's back in action, we're happy to report he already has a loving home waiting for him!
We aren't sure what happened before we found Kevin, injured and wandering alone. Here are a few things to remember from his story:
Always keep track of your pets. If you can no longer take care of your pet for any reason, find a shelter or a sanctuary fitting for their species. 
Never shoot wildlife outside of Arizona Game & Fish regulations, or if you're ever unsure what animal you're looking at.