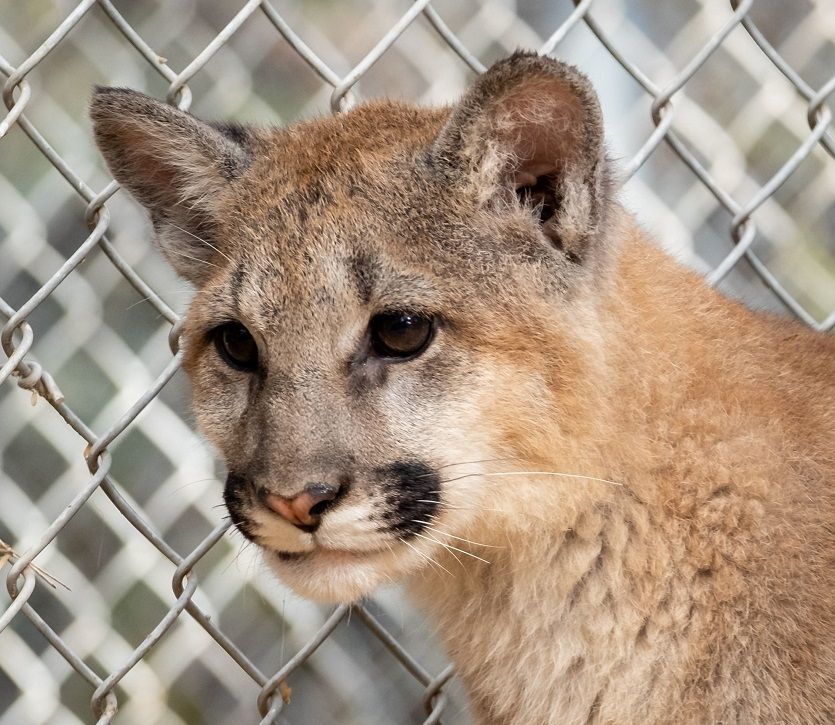 When he was found on a roadside in the San Jacinto Mountains, near Idyllwild (high above Palm Springs), this young mountain lion never imagined winding up in Scottsdale, Arizona. 
Starving, dehydrated and alone, he was nursed back to health by the capable folks at the San Diego Humane Society. He probably never assumed he'd survive that first day - let alone find himself living a comfortable life with two other mountain lions his age.
While he healed, California Fish and Wildlife (CDFW) searched for a permanent home for him - and selected Southwest Wildlife.  He's been with us for nearly 4 months. He surely would never a have thought he'd need a name - or have one.  But now he does!
Thanks to nearly 100 donors who voted, this young lion cub finally has a name: ZUMA
Athletic, rambunctious and personable, Zuma spends his days with young lion friends Felix and Zia, and is a treasured member of our Sanctuary family.  
Welcome Zuma!
(BTW: Zuma and his buddies are on our Walk with Wildlife Tour.  Just click Book a Tour above and come visit him!)