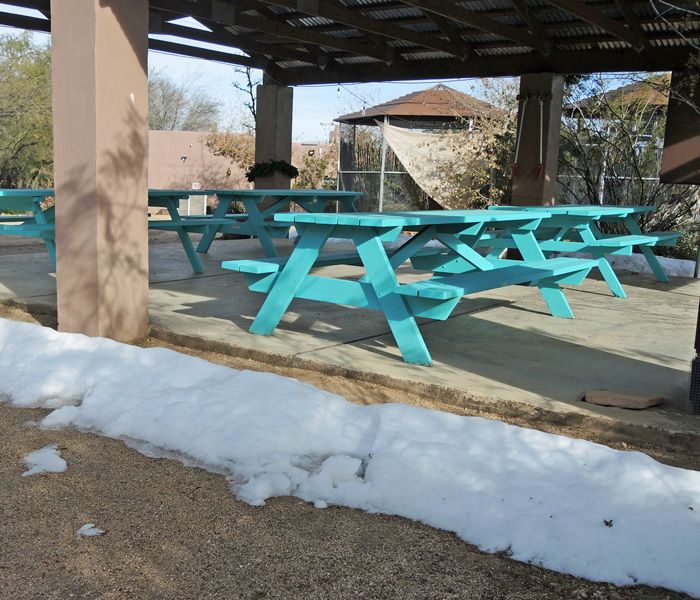 Crews are continuing work in the rehabilitation areas to trim broken trees and clear out fallen branches.  We're grateful for the immediate response from the landscaping crews from North Scottsdale Landscape Professionals and Arizona Luxury Landscape.  
Adams Fence Company has also been on site to replace broken and sagging top panels and shore up supports in enclosures that were hardest hit with heavy snow.  We moved animals from the enclosures that needed fencing work done, but our favorite fence company provided a crew right away, so the animals have been able to move back home in just a few days.  
There is still have work to do.  Your donation at this time will be a great help.