WILD YOGA
RELEASE YOUR INNER WILD
*Click here to read our COVID-19 Policy for Visitors.*
Get in touch with your inner wild as you practice yoga near Mexican gray wolves, a great horned owl, a Harris's hawk, and more. Experienced Yoga Teacher and Certified Yoga Therapist Brandi Bernard will lead a 60-minute yoga session, then you can indulge in some light refreshments as you journey on a mini-tour through the wildlife sanctuary.
---
What to Expect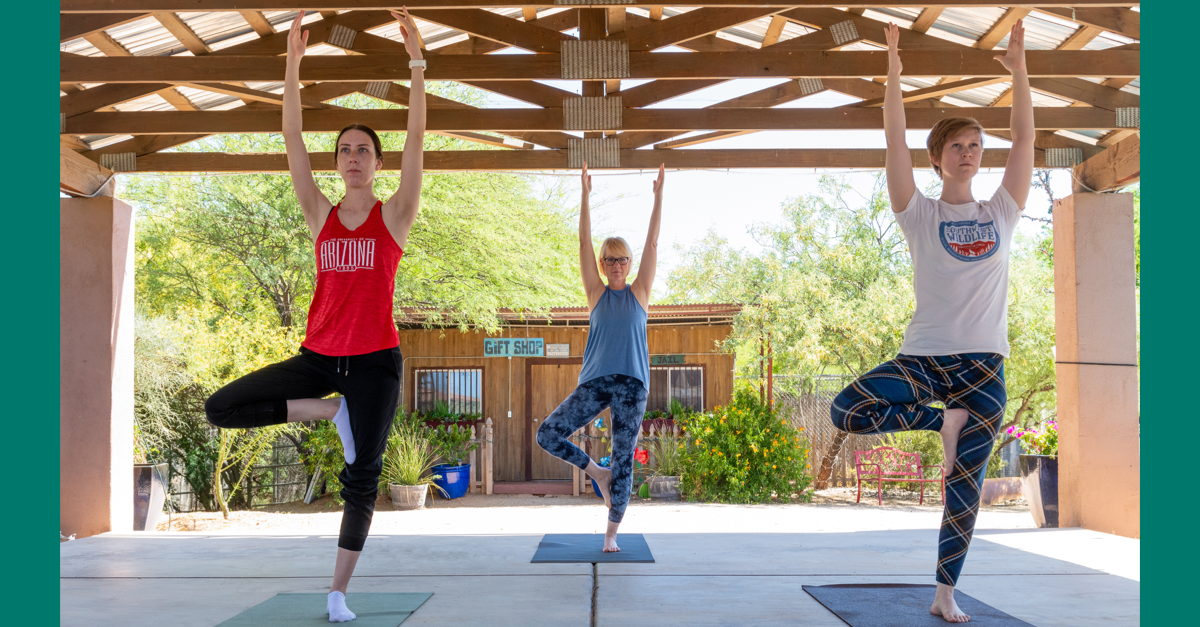 Yoga will take place outdoors in our Ramada. To ensure social distancing, each class is limited to six spots.
What to bring:
- Your mat and any props you like to use (blocks, towels, etc.)
- Clothing that allows for movement
- A mask or facial covering (required at all times on the premises, but optional during the yoga practice once the class has begun. Must be worn during your tour)
- Water
- Sunscreen (yoga will take place in the shade, but the tour is not guaranteed to be shady)
- A hat if you wish
- Close-toed shoes 
Tickets are $40 each. This includes the 60-minute yoga session, light refreshments, and a condensed guided tour of our sanctuary. Click the Book Now button at the top of the page to reserve your space before they're gone!
If you need additional information please contact our Education Department at (480) 471-3621 or email education@southwestwildlife.org.
SWCC is a 501(c)(3) nonprofit organization. We receive no state or federal funding. Class fees go to help feed and care for the animals at our center.
Namaste!