MOUNTAIN LION
Puma concolor
---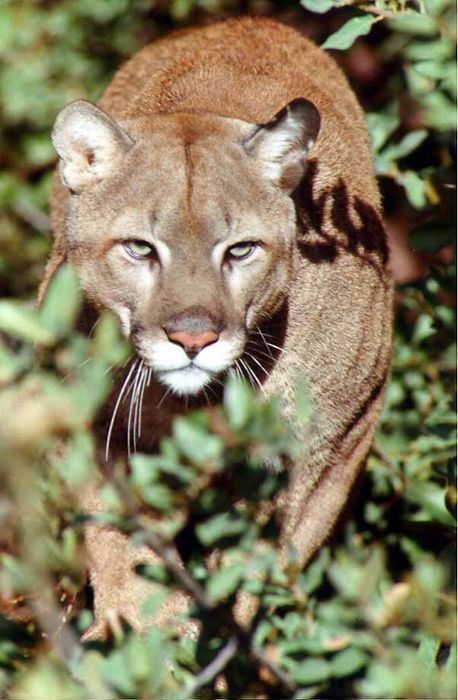 Mountain Lion Facts
Habitat: Desert and forested mountains with broken terrain and steep slopes
Status: Least concern
Diet: These obligate carnivores are ambush hunters. Mountain lions will eat elk, deer, coyotes, raccoons, small mammals, and even porcupine!
Weight: 90 - 150 lbs. (Males are larger than females.)
Size: 24" - 35" tall at the shoulders; 6.7' - 7.9' long. Their tails account for 25-35% of their body length.
Lifespan: 8 - 10 years in the wild; up to 20 years in captivity
Interesting Facts

Mountain lions are in the Guinness Book of World Records for the animal with the most common names. 40!
THE SWCC MOUNTAIN LIONS