F890 - Catori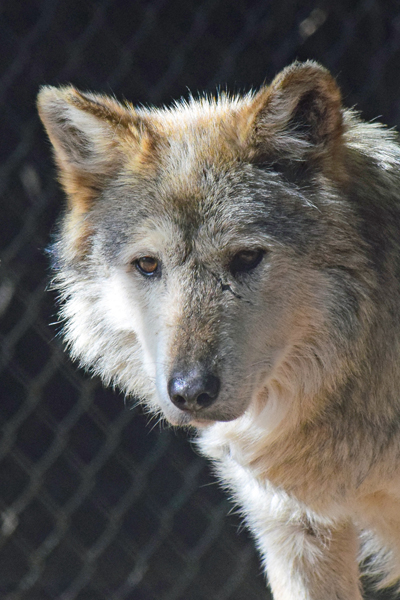 Mexican gray wolf F890, Catori, was born at the Columbus Zoo in 2004.  She was one of a litter of seven puppies. 
She lived at the California Wolf Center in Julian, California, before moving with a sister to the Heritage Park Zoo in Prescott, Arizona in 2014.   
She came to live at Southwest Wildlife in November of 2018.  She's a sweet, quiet wolf who always looks forward to her meals.     
Catori now lives with a male wolf, M879 Leopold.  Although it may not be a love connection, they seem quite comfortable with one another.  Leopold is a large wolf and can be bossy, but Catori has no problem putting him in his place, especially if she wants to steal a turkey neck or leg from him at mealtime. 
Catori and Leopold live in an off-exhibit enclosure at the sanctuary.