Leonardo - In Memoriam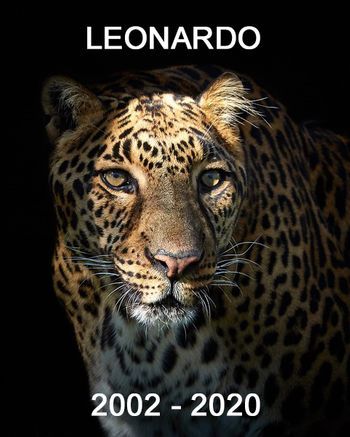 Our beloved Leonardo is gone. 
Leonardo's health was declining rapidly and we were monitoring him closely.  His quality of life remained good until the last couple of weeks.  We had to make the painful decision to let Leonardo go.  Even though it was the right choice since his kidneys were failing and he'd lost a substantial amount of weight, it was so very difficult. 
Our hearts are broken.  We're still processing his loss and know that this will be difficult for those of you who loved him as we did.   
---
Leonardo was believed to be a jaguar-leopard cross.  Leonardo was bred for the entertainment industry and was born in a cage.  His first two years of life were spent entertaining people in a Las Vegas show.  So that he would be "safe" for his handlers and audience, his canine teeth and all his claws were pulled out.  No one cared that his teeth gave his jaw support and without them eating would be difficult, or that his mutilated feet would be painful and crippling.  No one cared for his welfare at all. When his owners tired of him, they sold him to a small zoo and pet store in Douglas, Arizona.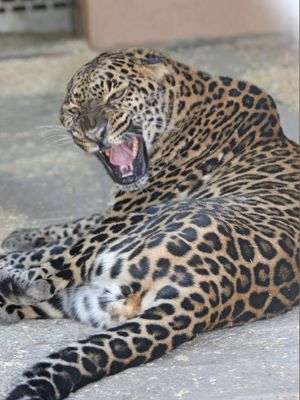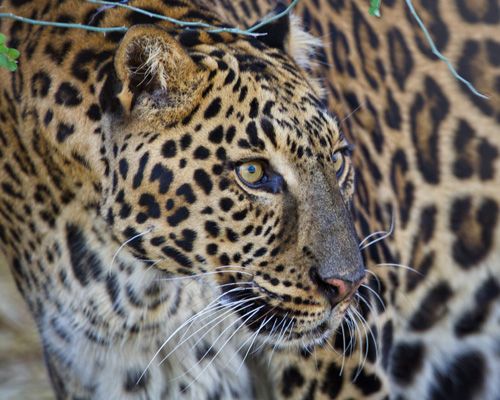 Leonardo lived more than seven years in a 10 x 12 foot enclosure, nothing more than a curiosity for people.  Often, he was teased and neglected.  When the zoo fell on hard times, Southwest Wildlife provided a new home for Leonardo.  It was impossible to ignore Leonardo's situation. 
Southwest brought Leo straight from Douglas to Sonora Veterinary Hospital in Phoenix, where a physical examination revealed one lung collapsed and a severe case of pneumonia, in addition to his mutilated feet from being declawed.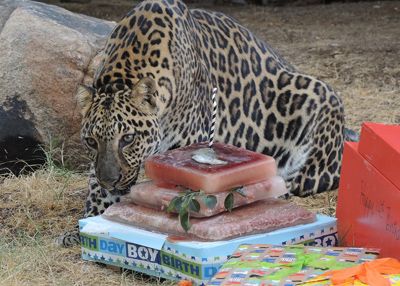 With continuing medical care and lots of love and attention, Leonardo blossomed.  He's was happy, playful cat.  He had a grassy enclosure that was easier on his feet, perches where he could lounge, and piles of toys that he enjoys chasing.  Leonardo finally had a safe and comfortable place to call his own.
As Leonardo aged, his earlier life of hardship continued to give him medical problems.