SOUTHWEST WILDLIFE FAMILY DAY
EXPLORE THE SANCTUARY AT YOUR OWN PACE
---
Looking for a unique outing for you and your family? Select Saturdays throughout the year, explore Southwest Wildlife at your own pace!
This family-oriented morning open house is geared toward families with children age 5 and under, though it's fun for all ages. If you have little ones, this is a great alternative to our standard Walk with Wildlife guided tour. At 9:00 AM the sanctuary opens, but it isn't a hard start time. We know how impossible that is with toddlers! Spend as much time as you like strolling, and head home at or before 11:00 AM. (Make sure you arrive with enough time to see what you want to see - we recommend 1 to 1.5 hours.)
Whether you're an Arizona resident or visiting from out of town, a visit to Southwest Wildlife is a unique opportunity to learn about our magnificent native animals. Our trained, experienced Trail Guides will be stationed at each enclosure to help you get an up-close view of some of our permanent sanctuary animals and share their compelling stories.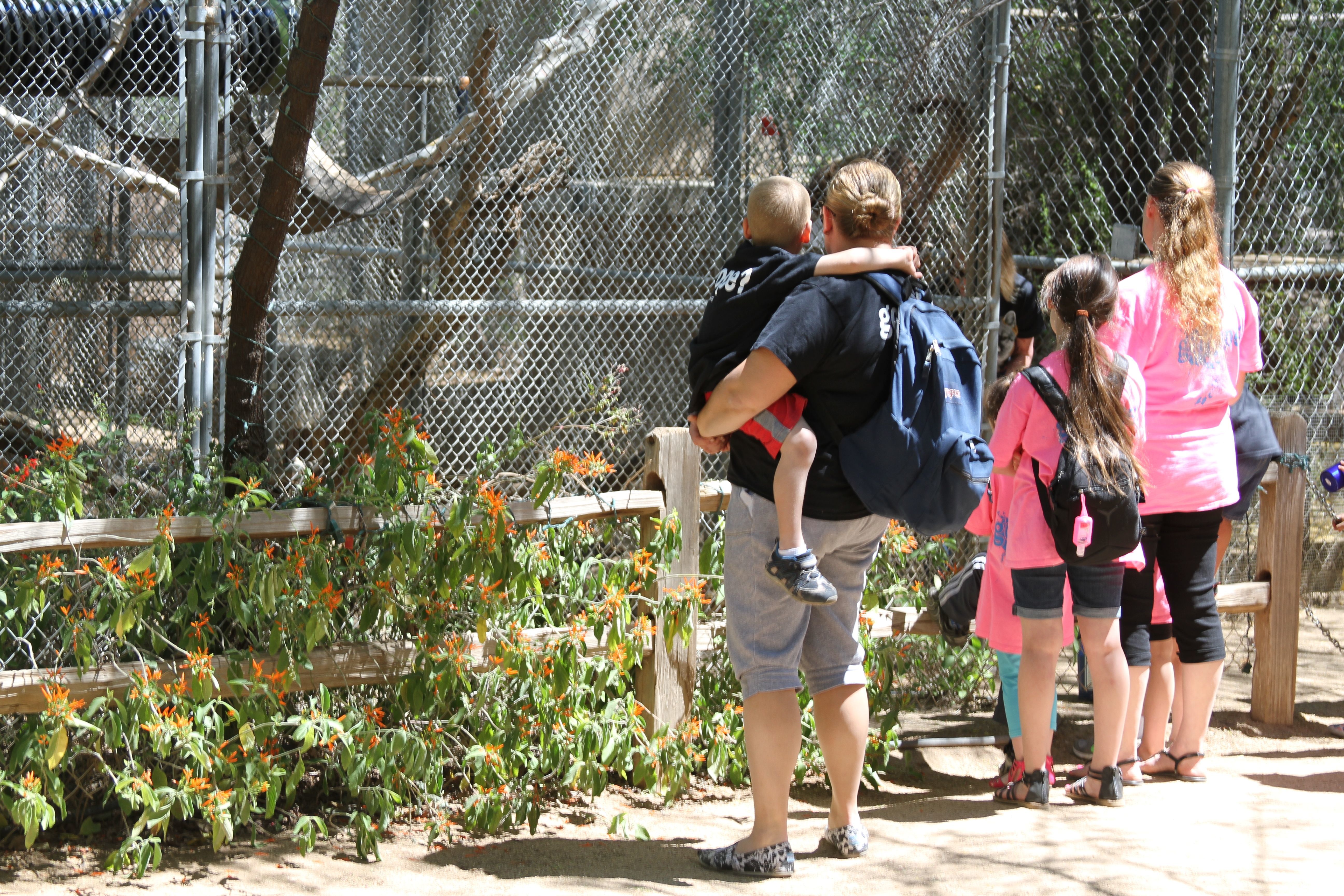 On the tour you may see:
Mountain lions
Mexican gray wolves
Bobcats
Coyotes
Coatimundi
Mule deer
Black bears
Foxes
Great horned owls
Red-tailed and Harris's hawks
Southwest Wildlife Conservation Center (SWCC) offers Walk with Wildlife guided group tours of our conservation center by reservation only, so you must purchase tickets online in advance. Get your preferred date and time while there's still room!
To register your family for Southwest Wildlife Family Day, click the "Book Now" button at the top of this page. 
Looking for a more intimate, guided experience? Call the Education Department to inquire about scheduling a Private Tour of our sanctuary.
The tour takes place completely outside. Dress for the weather, bring water and wear close-toed shoes. There are no food options offered onsite and picnicking is not available without an appointment. Guests (especially little ones) are welcome to have snacks and drinks during the tour. 
Please note that we are located in far North Scottsdale. If you have access to a vehicle, we highly encourage you to drive yourself. If you must get a ride, note that rideshare companies like Uber and Lyft do not pick up in our zip code. If you need a ride home after your tour, you MUST book a taxi in advance from the only service in our zip code: Scottsdale Taxi (480) 994-4567.
If you need additional information please contact us via our online form.
SWCC is a 501(c)(3) nonprofit organization. We receive no state or federal funding. Tour fees go to help feed and care for the animals at our center.