Bat Netting Events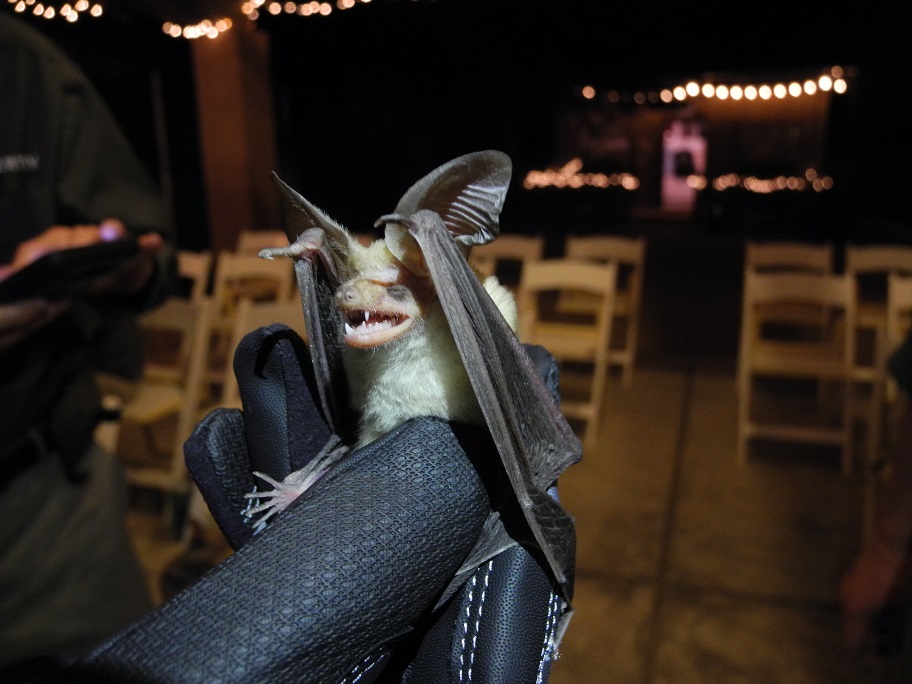 As if Southwest could get any wilder! Arizona is home to 28 species of bats, many of which live and forage right in our own backyards. Here's your chance to see these fascinating creatures up close. Arizona Game and Fish biologist Jeff Meyers will be at Southwest Wildlife Conservation Center for an unforgettable evening of netting and identifying local bat species. Registration fee includes a guided tour of Southwest Wildlife Conservation Center's sanctuary, a bat presentation, and watch up close as biologists measure and release netted bats. Light refreshments will be provided. $50/guest.
Jeff Meyers is running the Watchable Wildlife Program for the Arizona Game & Fish Department. With degrees in Biological Anthropology and Mammalian Paleontology, he has been a student of wildlife all of his adult life. Jeff's focus during his graduate studies was on mammalian carnivores.
FEE:  $50.00/person
TIME:  7pm - 10 pm
Registration is required for all events and tours. Please click on your preferred event date and register for the event below:
Saturday August 24, 2019 7pm-10pm
CANCELLATION POLICY: Refunds will be given with only cancellations requested prior to 1 week before the event. If SWCC cancels or needs to reschedule the event, then refunds will be automatically provided. As long as the event/program goes on as scheduled, regardless of weather or traffic circumstances, refunds are only given with a 1 week notice of cancellation. Less than 1 week notice cancellation means the registration will be kept as a donation to SWCC. Please contact the following email if you need to cancel your event/program registration: education@southwestwildlife.org or phone in your request at 480-471-3621.