WILDLIFE ON WHEELS
LEARN ABOUT WILDLIFE AT YOUR LOCATION
---
Learn about native Arizona wildlife while getting up close and personal with our live animal ambassadors.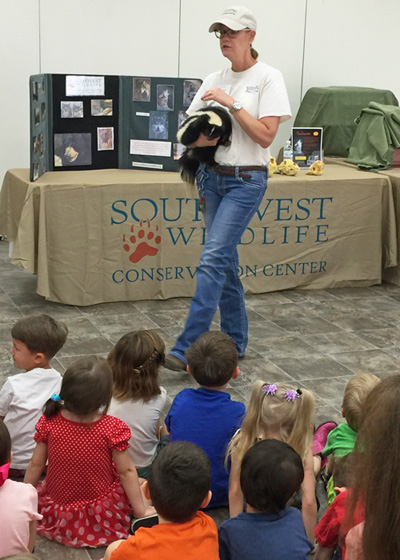 Living With Wildlife:  Learn more about the wild animals that call Arizona home. In this program, our wildlife educators will dispel common myths and stereotypes surrounding our native wildlife as well as provide helpful tips for living peacefully with our wild animal neighbors.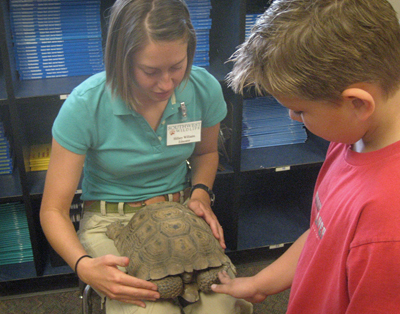 45 Minutes program length
3 ambassador animals
Presentation costs:
                                  $300 for programs within 30 minute drive of SWCC 
                                  $400 for programs within 60 minute drive of SWCC 
                                 Additional, same-day programs - $100 each
For more information or to schedule an outreach presentation please contact our Education Department at (480) 471-3621 or email education@southwestwildlife.org.
Southwest Wildlife is a 501(c)(3) nonprofit organization. We receive no State or Federal funding.  Proceeds from presentations go directly to help feed and care for the animals at our center.