SPEAKER SERIES - REPTILES
SCHEDULED WEDNESDAY, JANUARY 15, 2020
---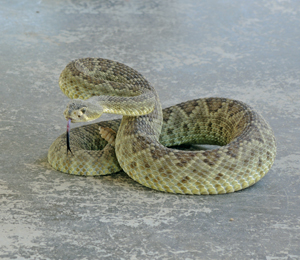 Learn what to do if you see or hear a rattlesnake in the wild, why Gila monsters are such amazing animals, why desert tortoises are protected animals, and how to tell if a snake is venomous or non-venomous.  Explore various methods of staying safe in our desert environment as well.
Please note that this demonstration does include live venomous animals, but that they are kept in locked display cases at all times.  These animals can help teach valuable information and therefore the speakers incorporate them into education programs with the utmost safety.  Animals used for interactions are non-venomous and are proven education animals.  
This event includes a short tour of Southwest Wildlife followed by an hour program by our featured evening presenter.
     Cost: $30/adult. $20/child (3-12), children 0-2 are free.
Date: Wednesday, January 15th, 5-7 pm

Space is limited and registration is required.  
SPEAKER FROM PHS
Phoenix Herpetological Sanctuary (PHS) is a fully operational, 2½ acre rescue and rehabilitation center with an onsite reptile clinic and research center located in northern Scottsdale.  A dedicated team of over 80 individuals volunteer regularly to maintain the sanctuary and care for hundreds of reptiles housed at the facility.  PHS works with State and Federal wildlife officials and law enforcement to care for and house unwanted or seized reptiles from across the U.S.