FULL MOON TOURS
GUIDED EVENING TOURS
---
Join us at Southwest Wildlife Conservation Center (SWCC) for a unique guided tour of our conservation center by the light of a full moon.   
Each month a Full Moon Tour offers guests the chance to see what our native wildlife is up to in the mysterious hours of night. If you're lucky, you might even hear a serenade from the Mexican gray wolves or the tiny howl of the grasshopper mouse! You may see the courting dance of a tarantula or the climbing acrobatics of coati.
Light refreshments will be served.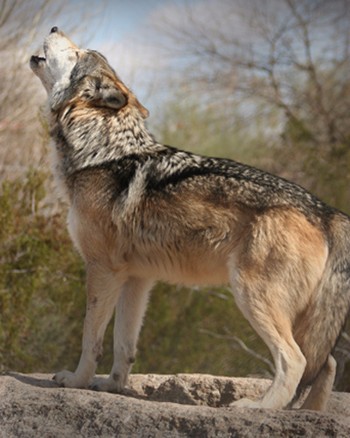 Full Moon Tours are by reservation only, so you must be booked in advance and space is limited. 
To register for a Full Moon Tour, please check the Events Calendar under the Visit Us tab (above) for available dates and times.  These tours are only offered once a month, so book early! 
          Tour fee: $30 per adult; $20 per child 
Full Moon Tours at SWCC take place completely outside. Dress for the weather and wear close-toed shoes. The tour route is lit. These evening events feature light snacks. Please arrive 5-10 minutes early and allow 2 hours for your experience.
If you need additional information please contact our Education Department at (480) 471-3621 or email education@southwestwildlife.org.
SWCC is a 501(c)(3) nonprofit organization.  We receive no state or federal funding.  Tour fees help feed and care for the animals at our center.