Speaker Series- Wildlife Challenges - CANCELLED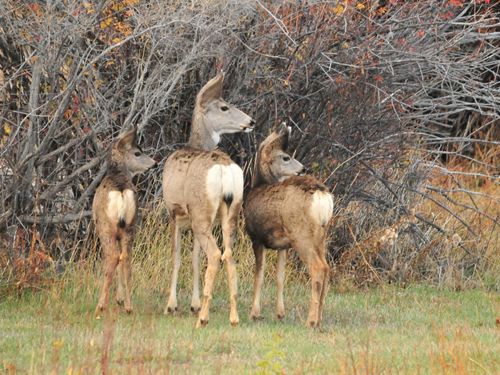 EVENT HAS BEEN CANCELLED
How is wildlife affected by urban stressors and resources? Learn how and why wildlife is monitored by the McDowell Sonoran Conservancy and partners, in the more than 30,500 acres of protected Sonoran Desert habitat in Scottsdale, through the use of camera trapping and radio telemetry Mule Deer Collars.
This event includes a short tour of Southwest Wildlife followed by an hour program by our featured evening presenter.
Cost: $30/adult. $20/child (3-12 years), children 0-2 are free.
Date: Wednesday, March 18, 2020; 5-7pm
Space is limited and registration is required.
SPEAKER: Ralph Lipfert
Ralph Lipfert is a Master Stewart and Certified Citizen Scientist of the McDowell Sonoran Conservancy. The McDowell Sonoran Conservancy is dedicated to the preservation and advancement of natural open space. Through the work of our scientific team, the Parson's Field Institute, and the tireless effort of more than 650 volunteer stewards we care for and study the Preserve, with the hope that our beautiful desert will be enjoyed by generations to come.
The event takes place completely outside. Please dress for the weather (rain or shine) and wear close-toed shoes. The tour is a casual walk and talk suitable for all ages and abilities. Strollers and wheelchairs/walkers are welcome but are not available to rent.
CANCELLATION POLICY: SWCC reserves the right to cancel programs at its discretion. Programs will run as scheduled, regardless of weather, unless participants are contacted directly by SWCC staff. Cancellation or rescheduling must be requested at least 24 hours before the event. If given less than 24-hour notice, the registration fee will be kept as a donation to support the care of the animals at SWCC. Please contact the following email if you need to cancel or reschedule your program registration: robin.wilson@southwestwildlife.org or phone in your request at 602-677-1076.