5:00 pm Speaker Series- Reptiles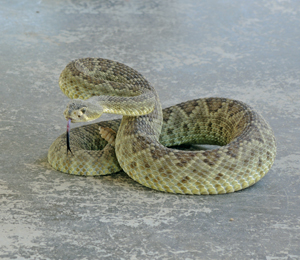 Learn what to do if you see or hear a rattlesnake in the wild, why Gila monsters are such amazing animals, why desert tortoises are protected animals, and how to tell if a snake is venomous or non-venomous. We explore various methods of staying safe in our desert environment as well.
Please note that this demonstration does include live venomous animals, but that they are kept in locked display cases at all times. These animals can help teach valuable information and therefore the speakers incorporate them into the education programs with the utmost safety. Animals used for interactions are non-venomous and are proven education animals.
This event includes a short tour of Southwest Wildlife followed by an hour program by our featured evening presenter.
Cost: $30/adult. $20/child (3-12), children 0-2 are free.
Date: January 15th, 5-7 pm
Space is limited and registration is required!
The event takes place completely outside. Please dress for the weather (rain or shine) and wear close-toed shoes. The tour is a casual walk and talk suitable for all ages and abilities. Strollers and wheelchairs/walkers are welcome but are not available to rent.
CANCELLATION POLICY: SWCC reserves the right to cancel programs at its discretion. Programs will run as scheduled, regardless of weather, unless participants are contacted directly by SWCC staff. Cancellation or rescheduling must be requested at least 24 hours before the event. If given less than 24-hour notice, the registration fee will be kept as a donation to support the care of the animals at SWCC. Please contact the following email if you need to cancel or reschedule your program registration: education@southwestwildlife.org or phone in your request at 480-471-3621.