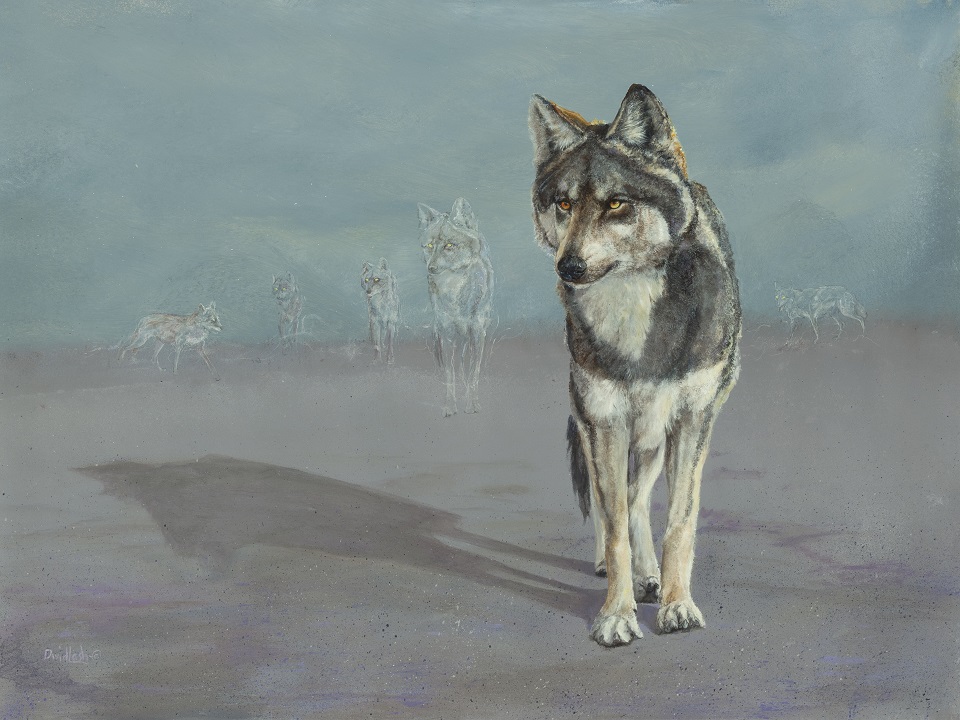 Sunday, April 7th, 4:30 pm - 7 pm
Dinner with Wolves will introduce guests to the plight and beauty of the Mexican gray wolf, the most endangered gray wolf in the world. Mingling mere feet from the wolves' enclosures, guests attending Dinner with Wolves will be up close and personal with several Mexican gray wolves now living at the Southwest Wildlife Conservation Center. Guests might even be treated to the best serenade nature can offer--the howl of a Mexican gray wolf pack.
This gala fundraising event will feature cocktails and a self-guided tour of the facility, a catered dinner, speakers, and silent and live auctions. Proceeds will benefit the work of Southwest Wildlife and Defenders of Wildlife.
The event begins at 4:30 pm at Southwest Wildlife Conservation Center at 27026 N. 156th St, Scottsdale. Parking is limited. Guests are welcome and encouraged to take the private charter bus from My Sister's Closet at Lincoln Village in Scottsdale. The bus leaves My Sister's Closet promptly at 3:45 pm and will leave Southwest Wildlife Conservation Center when the event wraps up at 7:00 pm.
The event takes place outside on hard pack dirt. Tents will be set up in the case of rain. Dress is business casual. We do recommend closed toed shoes. No pets, please. 156th st is a dirt road but is passible by rental cars and sedan. Not recommended for low-riding sports cars or motorcycles.