M921 Amadeus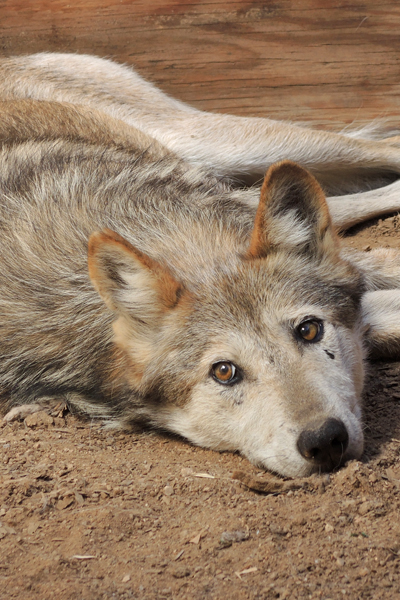 Mexican gray wolf M921, Amadeus, was born in the wild (designated in the official Studbook for Mexican wolves as "Blue Free") in 2005 as a member of the Francisco Pack. 
After a series of cattle depredations a "removal order" was issued for the entire pack.  Amadeus was only a few weeks old when he and his family were removed from the wild. 
He spent much of his life at the Ladder Ranch in New Mexico, before being transferred to the Endangered Wolf Center in Eureka, Missouri.  He lived there with F685, Anna, until her death in 2015, when he retired to our sanctuary.
Amadeus has cataracts and has lost most of his eyesight.  He does quite well now in the smaller enclosure where he lives at Southwest Wildlife.
He still has a great nose and reacts happily to his favorite people (usually those with food!) and challenges anyone he's unfamiliar with by pouncing at the fence.  Amadeus lives in an off-exhibit area. 
We are very pleased to have this charming wolf as part of our sanctuary family!