M804 Sabio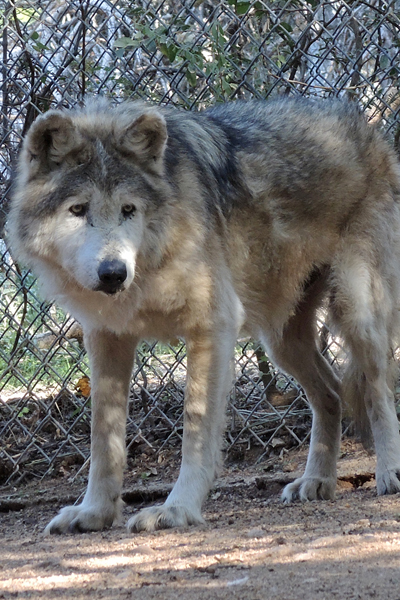 Mexican gray wolf M804, Sabio, was born at the Endangered Wolf Center in Eureka, Missouri, one of a litter of 8 puppies, in 2003. 
His mother was F685, Anna, a well-known wolf in the recovery program, and his sister F811, Esperanza, also lives at Southwest Wildlife.  His brother AM806 was released to the wild and was the successful Alpha Male of the Meridian Pack and later the Bluestem Pack in Arizona. 
Sabio lived at the Oklahoma City Zoological Park in Oklahoma City, before moving to the Wolf Conservation Center in New York. 
Sabio has fathered pups 3 times and was paired with F986 Toluca, a good genetic match, before their move to Southwest Wildlife in December 2015. 
He's a big, older, thoughtful wolf who cannot pass up the opportunity to join in a howl.  We love his voice!