M728 George - In Memoriam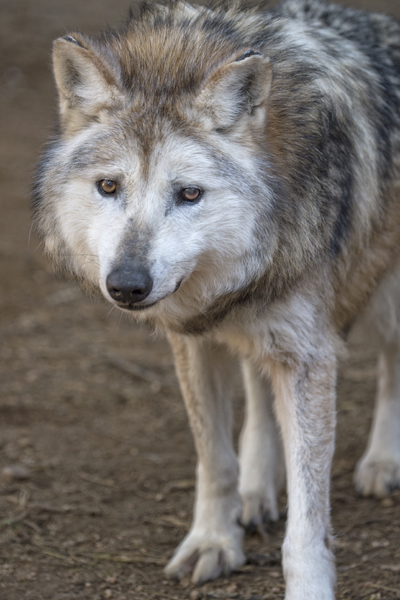 Mexican gray wolf M728, George, passed away this month (October 2015).  We will miss his goofy good looks and playful personality. 
George always looked like an old wolf because his face was white from an early age. 
He was born at one of the pre-release facilities in New Mexico in 2002.  Most of his siblings were considered good candidates for release into the wild, but from the time he was young, George was much too friendly around people. 
He came to Southwest Wildlife in 2008, and lived with our oldest female Mexican wolf, F522, Manilita.  Manilita turned 18 years old this year (2015) and George was her steadfast companion.  They were our older couple, each with their quirks, but they supported one another in all things wolf. 
Most recently, if George was startled or unsure he would trot back to his mate and touch her with his nose.  She was his touchstone; always there when he needed her.  We know that she will miss his companionship.