F880 Tala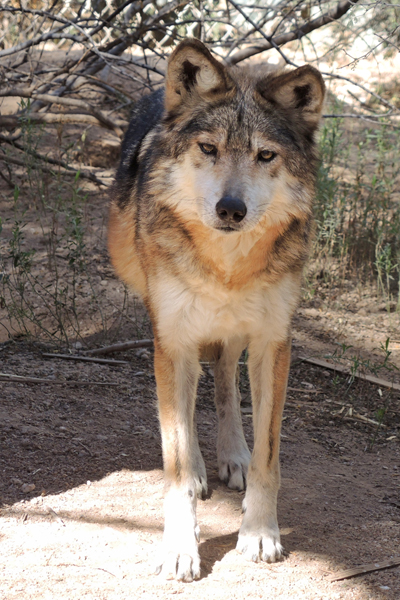 Mexican gray wolf F880 Tala, was born in 2004, at the Endangered Wolf Center in Eureka, Missouri. 
She came to us in November 2015, from the Arizona-Sonora Desert Museum in Tucson, Arizona, where she lived for many years with one of her sisters. 
A lovely, energetic wolf, she has an interesting habit of howling when captured for annual exams or when being moved.  Her howling earned her the nickname of Howley Berry at ASDM, but donors recently choose Tala (meaning stalking wolf) as her new name. 
She's enjoying people-watching from her enclosure off of Lobo Lane.