M957 - Jester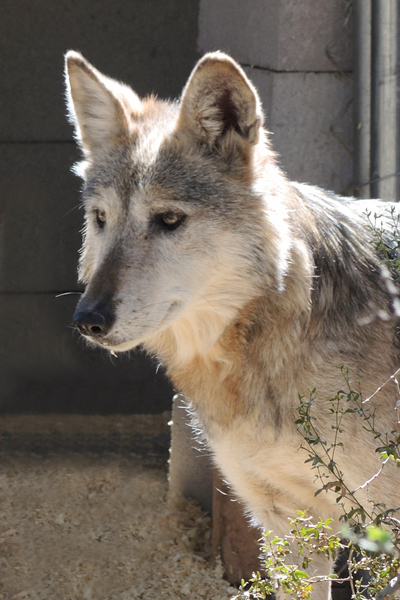 Welcome Mexican gray wolf M957, Jester!  He was born in 2005 at the Columbus Zoo, into a large litter of 10 puppies.  He and his brothers spent their first years at the Heritage Park Zoo in Prescott, Arizona, before moving to the Phoenix Zoo, their long-time home. 
Jester and his brother Gray, M958, recently retired to Southwest Wildlife together.  They've only been at the sanctuary for a short time, but are adjusting well and seem to be quite relaxed in their enclosure. 
Of course, there are a lot of new things for them to see, smell and hear – especially the other Mexican wolves living in adjacent enclosures.  Two single female wolves who live nearby seem quite interested in the new guys!
We hope they'll be happy here.