M887 - Vermillion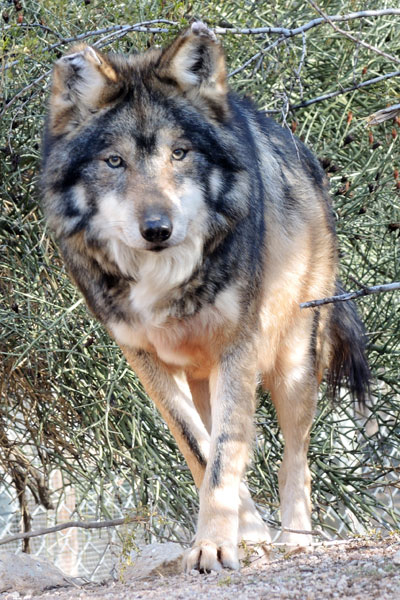 Mexican gray wolf M887, Vermillion, is one of the "Boys from Brookfield" born at the Columbus Zoo in 2004. 
M887 and two brothers came to Southwest Wildlife in 2006, when they didn't get along with the other Mexican wolves at the Brookfield Zoo in Chicago.  This brother is the darkest. 
Vermillion now lives in an off-exhibit enclosure with female wolf F986, Toluca.  This is a new pairing and they're just getting to know each other.