M879 - Leopold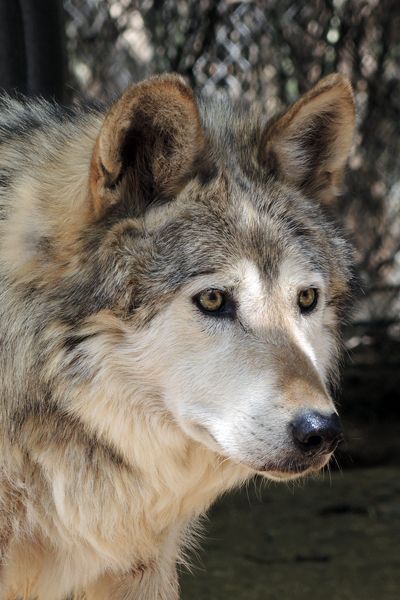 Extremely handsome Mexican gray wolf M879, Leopold, was born at the Endangered Wolf Center in Eureka, Missouri, in 2004.  He was one of a litter of 10 puppies, including 6 brothers and 4 sisters.  He and his brothers all moved to Living Desert State Park in Carlsbad, New Mexico, before their 2nd birthday.  In 2013 Leopold was transferred to the Cheyenne Mountain Zoo in Colorado Springs for a breeding opportunity.  He was not a young wolf, and unfortunately, no puppies came from the pairing.  He returned to his long-time home at the Living Desert before joining our wolves here at Southwest Wildlife in the Fall of 2018.       
Leopold is 15 years old with a bit of arthritis in the back legs but always motivated at dinner time.
His sister F883 Serenity also lives at our sanctuary.