M731 - Oz - In Memoriam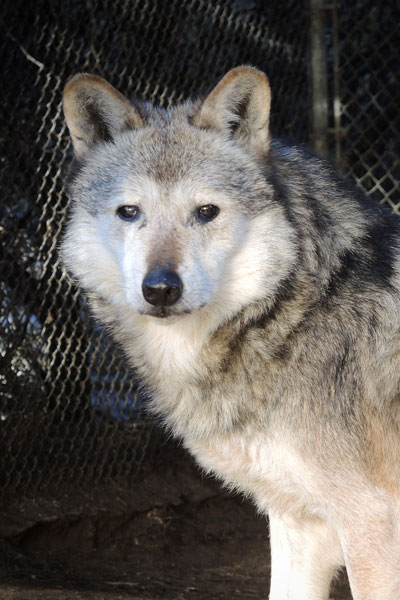 Mexican gray wolf M731, Oz, our oldest male, passed away just before Valentine's Day 2018.  Oz was born in 2002 and lived his entire life at the US Fish and Wildlife, Mexican gray wolf pre-release facilities in New Mexico before losing his sight and retiring to Southwest Wildlife's sanctuary. 
While Oz wasn't crazy about people, he was quite popular with female wolves.  He outlived a couple of the females he was paired with. 
He was living with F858, Magdalena, the former wild Rim Pack alpha female, and our oldest female Mexican gray wolf. 
They had a great connection and, occasionally, if they didn't hear you coming, they could be seen curled together sleeping.