F952 - Sister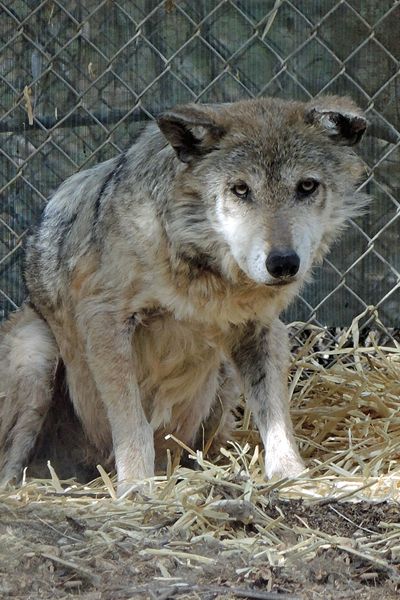 Welcome Mexican gray wolf F952, Sister!  She was born in 2005 at the Columbus Zoo, into a large litter of 10 puppies. 
She and one sister spent most of their life at the Alameda Park Zoo in Alamagordo, New Mexico.  When her sister passed away, Sis retired to Southwest Wildlife in 2019.
Sis is currently living with handsome M879, Leopold.  Her brother, M958, Gray also lives at our sanctuary.