F891 - Chooli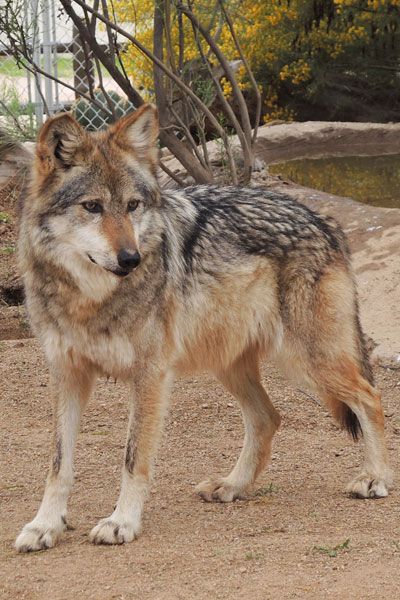 Mexican gray wolf F891, Chooli (pronounced "Hooly") was born at the Columbus Zoo in 2004.  She was one of a litter of seven puppies. 
She lived most of her life at the California Wolf Center in Julian, California, many of those years with three of her sisters. 
She came to live at Southwest Wildlife in September of 2015.  She's a gorgeous and wild wolf.   
For many years Chooli lived with male wolf, M877, Ghost.  Unfortunately, Ghost passed away in January of 2020.  
Chooli was named by a long-time donor and supporter of our sanctuary.