F1740 - Lupa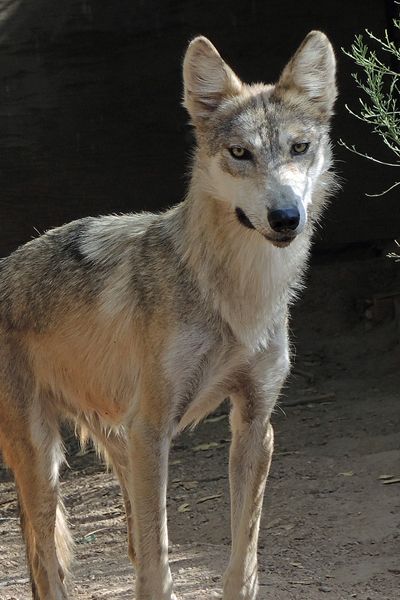 Welcome Lupa, Mexican wolf F1740!  Lupa was born at the Cheyenne Mountain Zoological Park in Colorado Springs, Colorado in 2018. 
She injured her leg and was separated from her family for a time while the leg healed.  Her leg injury made the reintroduction to her family difficult, so she was transferred to Southwest Wildlife when she was about 6 months old.  We were expecting a young male wolf as a new resident at the sanctuary and hoped she and he could be paired and grow up together. 
Lupa now lives with handsome male wolf Jack, M1593, in an off-exhibit enclosure.  They are getting along quite well.