F1034 - Penny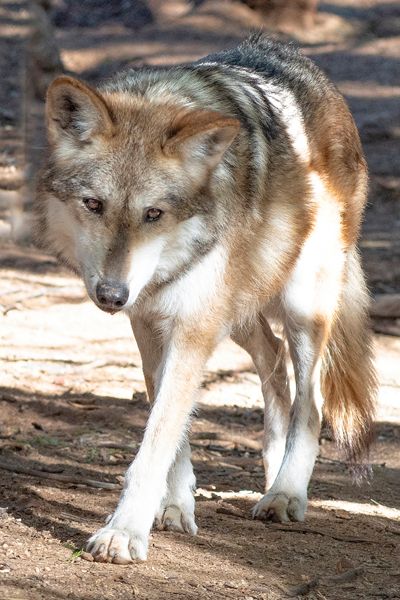 Beautiful Mexican wolf Penny (F1034) was born in 2006 at the USFWS Mexican wolf facility at Sevilleta National Wildlife Refuge in New Mexico.  She eventually moved with several siblings to the Wildlife West Nature Park in Edgewood, New Mexico, and later to the El Paso Zoo in Texas. 
She retired to our sanctuary in November of 2018 and was joined shortly after her arrival by a younger male wolf, M1197, Luis.  
Penny never lived in the wild but is a descendant of F521 Estrella, who led the highly successful Blue Stem Pack in Arizona and later the Fox Mountain Pack in New Mexico.  
She and Luis are currently living in an off-exhibit enclosure and are adjusting well to their new home.