GREAT HORNED OWL
Bubo virginianus
---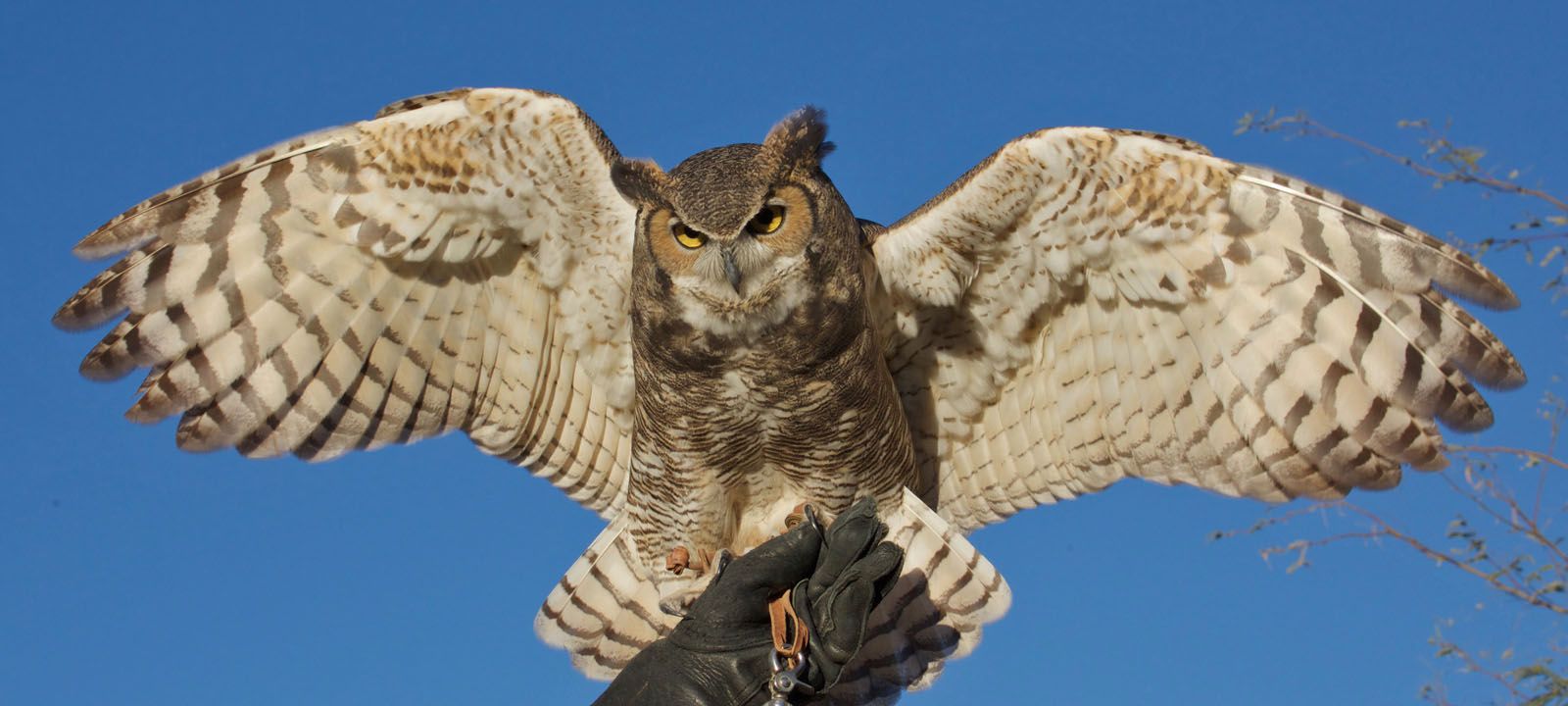 Great Horned Owl Facts
Habitat: Found throughout North America, including sub-tundra, woodlands, fields, rain forests, and both rural and urban areas.
Status: Least concern
Diet: These carnivorous birds eat rodents, rabbits, birds, snakes, lizards, even skunks!
Weight: 2-5 lbs.
Height: 18" - 25" body; wingspan 3.3' - 4.8'
Lifespan: 5-15 years in the wild; 20-30 in captivity
Interesting facts

While humans have seven neck bones, owls possess 14. This allows them to turn their heads up to 270 degrees. Why do they need to turn their heads that far? Unlike humans, who can move their eyes side to side, and up and down, owls' eyes are "fixed." To look at something that isn't right in front of them, they must turn their whole head.
THE SWCC OWLS