DEER
Odocoileus hemionus & Odocoileus virginianus
---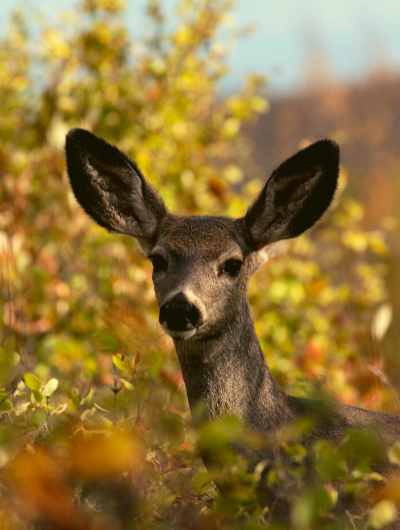 Mule Deer Facts
Habitat: Mountain forests, wooded hills, chaparral, and desert regions
Status: Least concern
Diet: These "browsers" are herbivores, feeding on a variety of vegetation from fruits and seeds to grasses and leaves.
Weight: 130-280 lbs. Females are smaller than males.
Size: 3-3.5' tall; 4.5-7' long
Lifespan: 9-11 years in the wild; up to 25 years in captivity
Wild pop. in AZ: ~190,000
Interesting Facts

The annual cycle of antler growth is regulated by the changes in the length of the day.
THE SWCC DEER