COYOTE
Canis latrans
---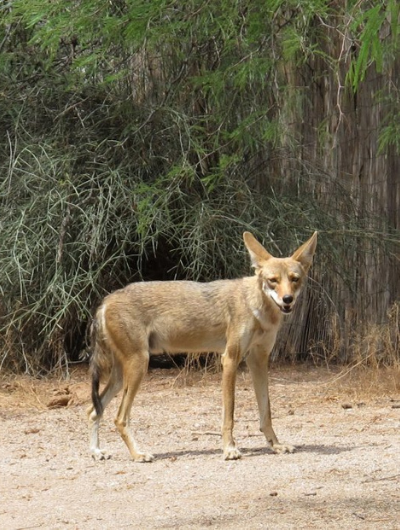 Coyote Facts
Habitat: Coyotes are known for how well they adapt to different habitats. You can find them in desert scrub, grasslands, foothills, forests - even populated cities.
Status: Stable
Diet: True omnivores who eat a variety of foods including rodents, rabbits, insects, lizards, snakes, vegetables, and fruit.''
Weight: 20-40 lbs.
Height: 21-24" tall; 32-37" long
Lifespan: 10-15 years in the wild; up to 20 years in captivity
Wild pop. in AZ: Estimated to be ~200,000
Interesting Facts

Coyotes can run up to 40 mph and jump 14 feet in the air!
THE SWCC COYOTES