Igasho ("Iggy")
---
Igasho was born a wild bear in California in 2009.  His name means "wanderer" in Navajo.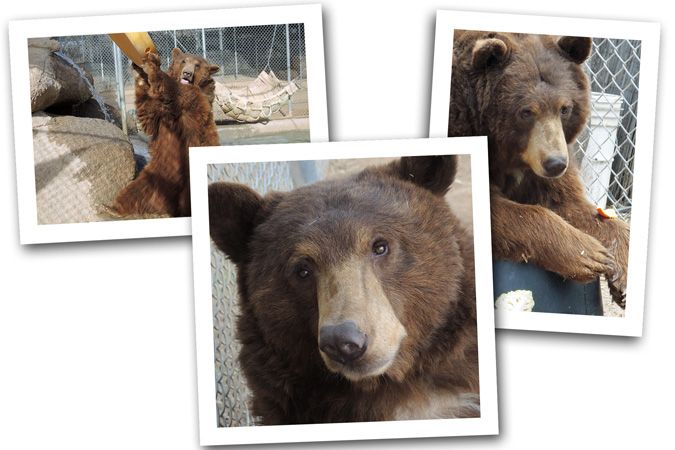 We don't know what happened to his mother, but hikers noticed the young cub hanging around a trailhead and began feeding him.  He was labeled a "nuisance" bear by the California Game and Fish Department because he had become habituated to people, and associated them with food – a formula for disaster.  He was a baby trying to survive without his mother.  The only way he learned to stay alive was to seek out humans for food.  If California couldn't find a facility to take him, he would be destroyed.  We just couldn't let that happen. 
So, Igasho joined our Southwest Wildlife family – another of our "unplanned babies."  He was just a small, thin cub when he arrived from California in 2010.  After a lot of food and great care, he's grown from a shy, frightened baby to a healthy, happy young bear.  He lives with two of our other young black bears, Griz and Tahoe.
Thanks to the generosity of California Pools, the three bears from up north now have a pool and waterfall to cool off in during the hot Arizona summers. In the near future, as they mature, they will certainly need a bigger enclosure.
Black bears can live to be 30 years old in captivity.  That's a big commitment for any sanctuary, not only in time and space, but financially as well.  We've made the commitment for Igasho and his roommates, who, through no fault of their own, were not able to grow up in the wild.