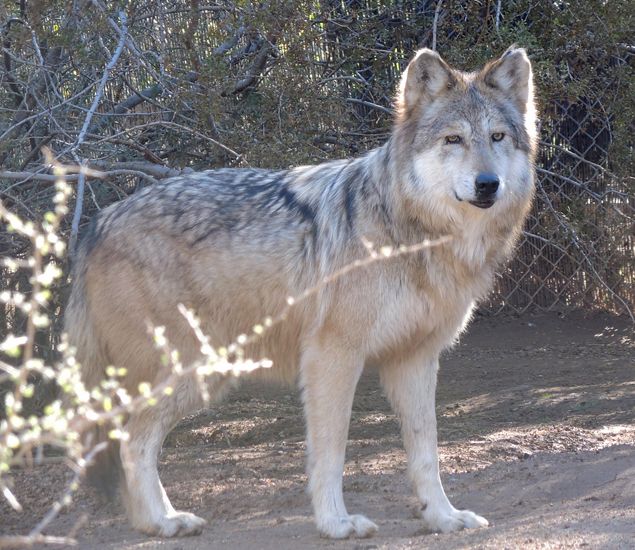 Sadly, last week we said goodbye to our long-time resident Mexican gray wolf, Winema (F938).
Winema died from complications associated with old age. Born at the Endangered Wolf Center in Missouri in 2005, she was one of a litter of twelve. Her mother was Anna (F685), a very famous wolf. Also in this lineage are Brio (M942) and Corazon (F886), who are still living with us at SWCC.
Housed by herself in an enclosure off Lobo Lane, Winema will be remembered for her spirited nature and the nickname Black Widow, fondly given to her by one of the guides. Rest easy, she never killed her male counterparts but was unable to find just the right guy.
Why do we have so many older wolves you might ask?
Southwest Wildlife takes in the older wolves to give other facilities the opportunity to take in a breeding pair or larger same sex group. Thus increasing the ability of the SSP (Species Survival Plan) to breed and place more wolves.
In addition, Southwest Wildlife has become a valuable resource to collect genetic material from our aging wolves before it is gone forever.
U.S. Fish and Wildlife Service do not give any financial aid to facilities that house Mexican gray wolves. Nor do they pay for the surgeries or the transport of the genetic material to the reproductive team in St. Louis. Southwest Wildlife is responsible for ALL the costs associated with housing and feeding these very special and endangered wolves.
 RIP Winema, you will be missed.  2005-2018