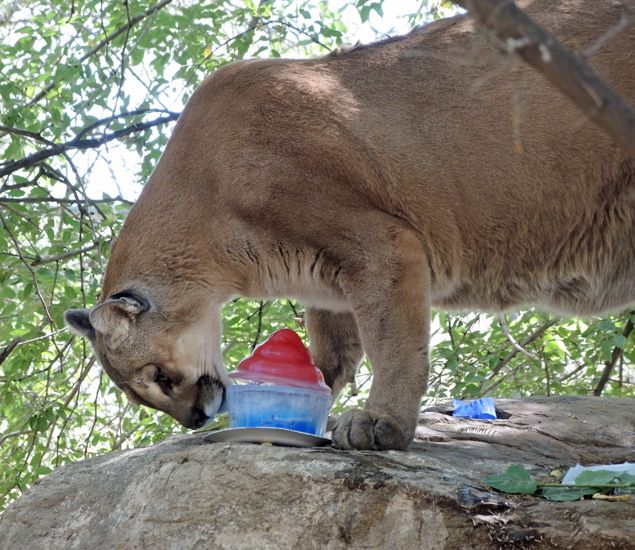 The Fourth of July is not only about barbecues, fireworks, popsicles and music, but the birth of American Independence.
At Southwest Wildlife Conservation Center, we have a lot in common with the Founding Fathers: Freedom, liberation, deliverance, to name a few.
The animals who pass through our doors are given the very best life, until such a time as they gain their liberty and pursue their own happiness.
For the sanctuary residents who cannot be released, to celebrate their freedom…there are always popsicles.
Southwest Wildlife Conservation Center would like to wish you and your family a Happy Fourth of July!
Donate to help us give wildlife the second chance to be free.