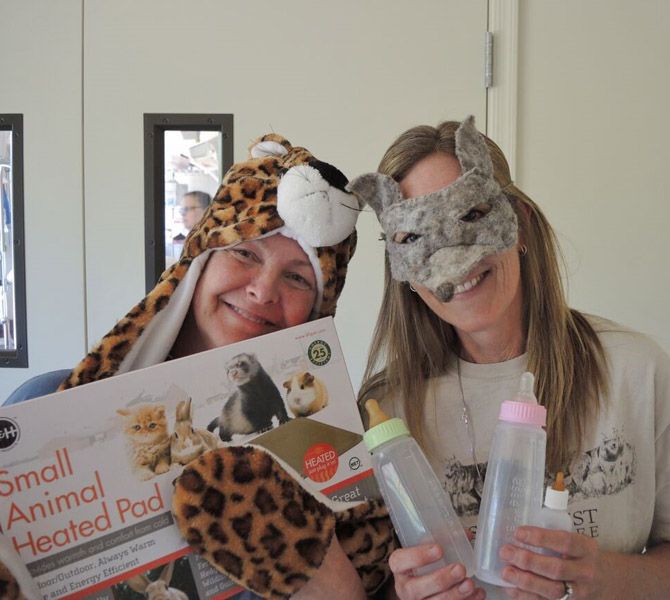 Mothers come in all shapes and sizes at Southwest Wildlife Conservation Center, including these two very special two-legged mothers.
We are gearing up for a bustling baby season and want to thank a couple of our "baby mamas." These gals often work round the clock bottle feeding, providing care, and meeting the needs of our smallest orphans.
It is an enormous responsibility, just as with a human baby, they are prepared for anything!
To help prevent imprinting our parental stand-ins wear masks, gloves, and even animal-scented gowns. The Nursery is a NO TALK zone and we use sound machines to drown out any background noise.
Following the weaning process, we introduce our youngsters to their foster parents. We wish we had fosters for all our babies, however, currently we only have them for coyotes and bobcats. It is because of these fosters our release rate has grown.
From rescue to release our mothers devote their time, energy and unconditional love, sound familiar?
Our staff and volunteers would like to recognize ALL mothers and wish them a very Happy Mother's Day.