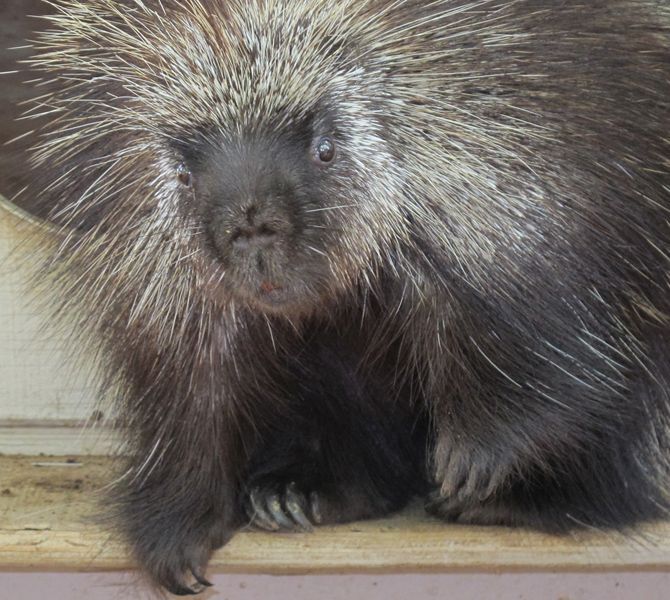 A woman never tells her age, and Acorn was no different. At best guess she was eleven. Not bad for the second largest member of the rodent family.
Acorn's story is unique, it's not every day you find a porcupine walking around a Toyota dealership. As such, she was accustomed to people and unable to fend for herself.
For years her only company was another porcupine called Pinion. They made quite the dynamic duo, until a short time ago it became a trio as they welcomed a third porcupine, Blackbird.
Acorn will fondly be remembered for her epic dance moves in anticipation of treats.