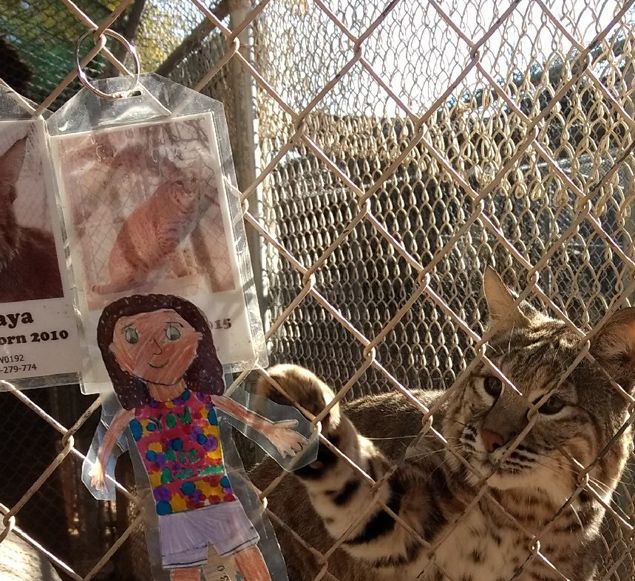 The "Flat Stanley" Project was started in 1995 by Dale Hubert, to promote creative writing. As part of the assignment, kids send a flat visitor (usually a drawing of themselves) to a school, family member or anyone of interest. The recipient then returns the flat person with photos.
Recently, Southwest Wildlife received a "flat" visitor in the mail. Flat Ella arrived priority post.
Let the adventure begin…
Flat Ella got a little too close to Heavenly bear and he thought she looked delicious!
Next stop on Flat Ella's Adventure were two of our gray foxes, Diego and Dora. Foxes are curious creatures, and although she didn't look like something to eat, they need to check Flat Ella out anyway.
Final destination on Flat Ella's Adventure… a visit to Finn and Yemaya. Finn gave Ella a "high five" and thanks for visiting Southwest Wildlife Conservation Center.