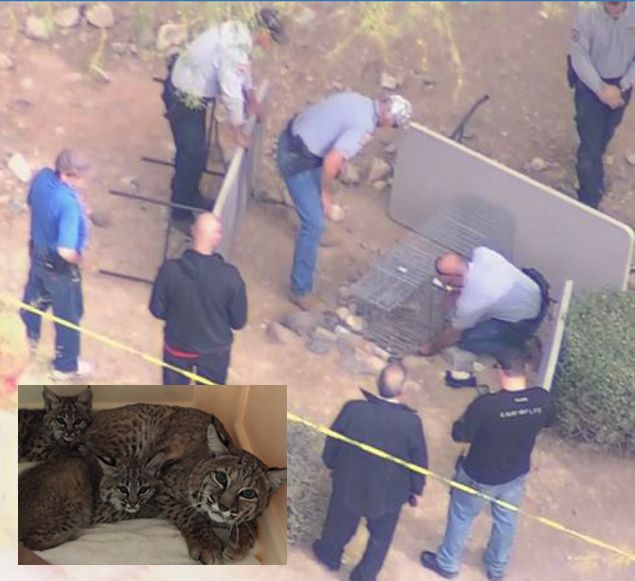 Recently, an incident of human-wildlife conflict unfolded live on the news.
It was the perfect storm…
School had been closed for Christmas break, a quiet place for a mother bobcat and her two kittens to call home.
Unfortunately, when school resumed, the bobcat family was trapped.
Keeping wildlife and human life safe was what was important. Once the students and faculty were in their classrooms, Arizona Game and Fish were able to dispatch their officers and safely remove the family.
As development continues to boom in the valley, human-wildlife conflict will be a natural by-product. At Southwest Wildlife Conservation Center, educating the public on how best to co-exist with wildlife is one of our prominent messages.
The bobcat family is here at Southwest Wildlife and resting comfortably, under observation. Our animal care specialists are watching for any signs of illness before this little trio will be released in a month's time.
Although you are not able to view this wild family, there are plenty of other animals at Southwest Wildlife to see with equally interesting stories.
Plan your visit today!