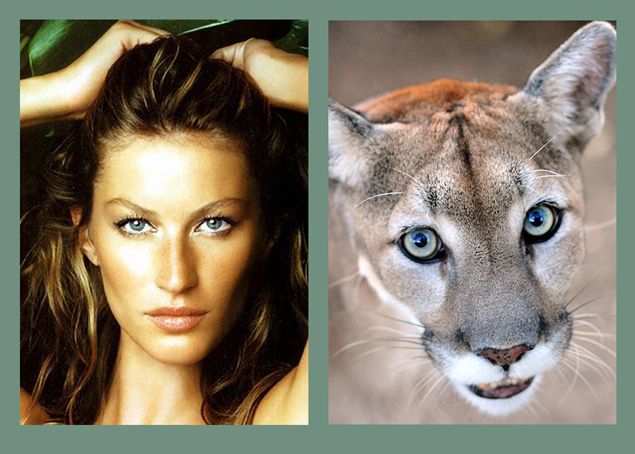 Meet Giselle…America's Next Top Model, a Rags to Riches Story
Although Giselle shares her name with another famous model, Giselle Bundchen, and they have that same "come hither" stare--our Giselle was taken from the wild as a kitten (illegally) to be kept as a pet.
Wild animals have specific dietary needs. Carnivores eat meat. Hamburger, although meat, is missing the bone, sinew, cartilage and organ meat Mountain Lions require. Normally in the wild they would eat the whole animal.
Because of her poor nutrition, Giselle's bones were so brittle that she was struggling to walk with a broken hind leg. Further tests revealed that she had virtually no bone density and needed to be on a specialized diet. What Giselle was suffering from was called Metabolic Bone Disease, examples include Osteoporosis and Rickets.
Enter Southwest Wildlife Conservation Center….
We fortunately have access to some amazing human resources. An animal nutritionist formulated a diet just for her, rich in vitamins and minerals, not to mention calcium to help her bones heal.
These days Giselle can be seen sunning herself on her platform and greeting guests with her chirps. What is she saying? Come "hither" for a tour and find out!