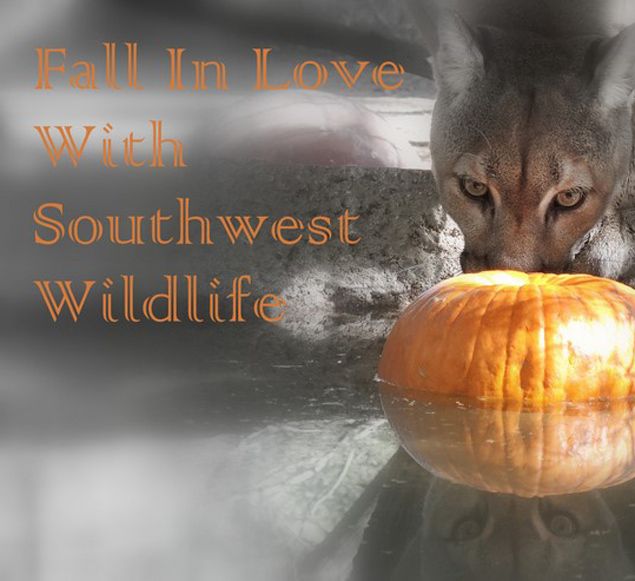 Our summers are l-o-n-g and HOT!
While most of the country is getting ready to tuck their heads in and hunker down for winter, here in the Southwest we are ready to turn off the air conditioners, open the windows, and finally enjoy the outdoors.
What better place than Southwest Wildlife Conservation Center. Our animals are enjoying the cooler temperatures too. Most of the summer they sequester themselves, and may be difficult to see. Now they can be seen playing and lying on their platforms.